Microsoft has launched Dynamic 365 applications for its HoloLens augmented reality headset, increasing the device's functionality for field workers like engineers and technicians.
Dynamics 365 Remote Assist allows users in the field to broadcast a video feed of what they're looking at back to a central hub, so an expert can assist in the job and even annotate the video in real time for extra clarity.
Dynamics 365 Remote Assist in action on HoloLens.
Meanwhile, Dynamics 365 Layout allows designers to create 3D virtual diagrams of building layouts in CAD software and view them via HoloLens.
Users can also make adjustments to the layout within the program and see the changes happening in front of them through the headset display.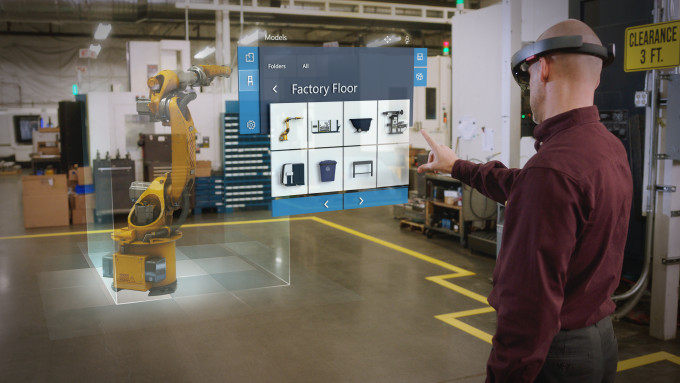 A HoloLens user adjusting a factory CAD in Dynamics 365 Layout.