Henry Ford famously said of the Model T, "You can have any color you want as long as it's black." Two years ago, you could have any brand of OLED TV you wanted as long as it was LG, but that is changing, and changing rapidly.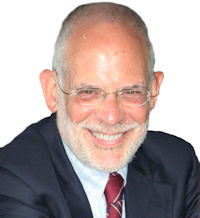 At CES 2018 last month, a significant number of major TV makers — many of them Chinese — were showing their OLED TVs, all of them with OLED glass made by LG Display. And many others were showing quantum-dot-enhanced sets with the QLED brand that Samsung makes freely available to manufacturers of QD-TVs.
Let's start with why is LG Display is so energetically helping to create potential competitors for its sibling company LG Electronics. When I visited LGD's headquarters in Paju last summer, SooYoung Yoon, LGD Vice President and Director of the company's laboratory, answered a question by saying that LGD expected to bring costs and prices down significantly in 2018 through new manufacturing capacity, greater sales volume, and improved supply chain management. He specifically said that these reductions would be done without a change to allow the use of solution processing for OLED manufacture, although the company is working on that for the future. Clearly, LGD and LGE have decided that the necessary cost targets could not be reached by expanding LGE OLED TV sales alone. They needed TV-manufacturing partners.
Before we look at the OLED TVs shown at CES 2018 that did not have an LG brand on them, let's take a quick tour of the OLED TV displays LG Display was exhibiting in its by-invitation-only suite in the Las Vegas Convention Center's North Hall. After all, it is LGD glass (or plastic) around which most OLED TVs will be built for the immediate future.
Notably, LGD showed a 65″ rollable OLED TV (Fig. 1), which the company identified as its featured technology this year. The OLED was repeatedly rolled into and out of a rectangular housing that sat on a flat surface. LGD President and CMO Eddie Yeo said the rollable OLED was fabricated on 80-micrometer-thick flexible glass. Fabrication on a plastic substrate is coming, he said, and will allow the screen to be rolled more tightly. Yeo said he expects commercial introduction of the technology in two to three years.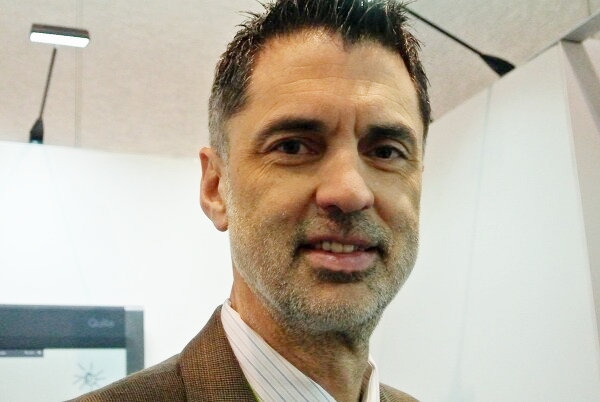 The LG rollable OLED is based on 80 micron glass. (Image:Ken Werner)
Also featured in the LGD suite, was an 88″ 8K OLED TV (Fig. 2), with 7680 x 4320 pixels. LGD specifies the luminance as 800 cd/m² at an average picture level (APL) of 10%; 500 at 25%; and 150 at 100%. Color gamut is specified as 99% of DCI P3 and 129% of sRGB. LGD showed 2K, 4K, and 8K imagery side by side on the 88″.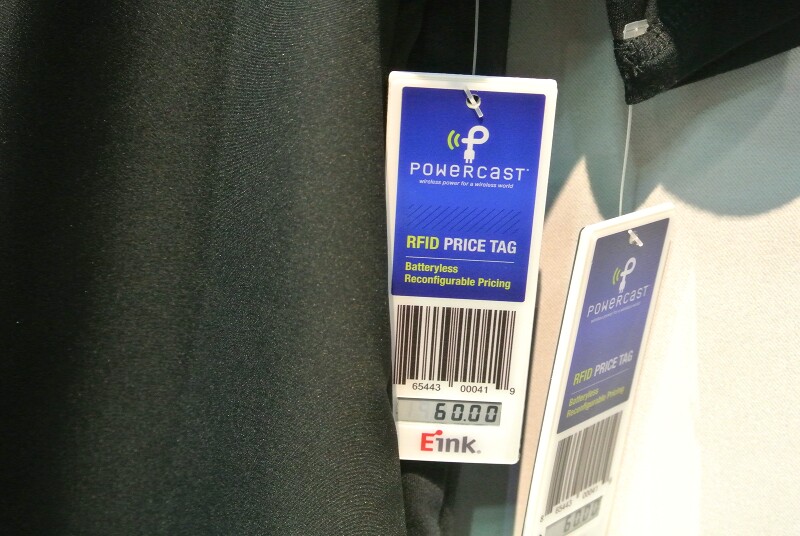 LG Display showed the first 8K OLED display. (Image:Ken Werner)
"Crystal Sound," LGD's actuator-based audio system, which uses transducers to turn the screen itself into a speaker, uses thinner exciters this year for a much slimmer TV, Yeo said. There are now three exciters for 3.1 channel sound.
On the show floor, LG Electronics was showing its 2018 range of OLED TVs, and these are the TVs that were most like the OLED TVs being shown by other brands.
Sony showed an evolved version of the very nice OLED TV it introduced last year. Premium sets feature "Acoustic Surface" – Sony's version of Crystal Sound – which effectively localizes sound to the portion of the screen from which it is supposed to emanate.
Turkish consumer electronics maker, Vestel, showed a 65″ OLED TV. Vestel is a major manufacturer whose TVs are rebranded for the North American market.
Chinese consumer electronics company, Changhong, seemed to be pulling a lot of panels from the LGD parts bin. There was, among others, a "Pure Sound" OLED TV and a 77″ Wallpaper OLED TV (Fig. 3). Another wallpaper TV looked very similar to a wallpaper TV in the LGD suite.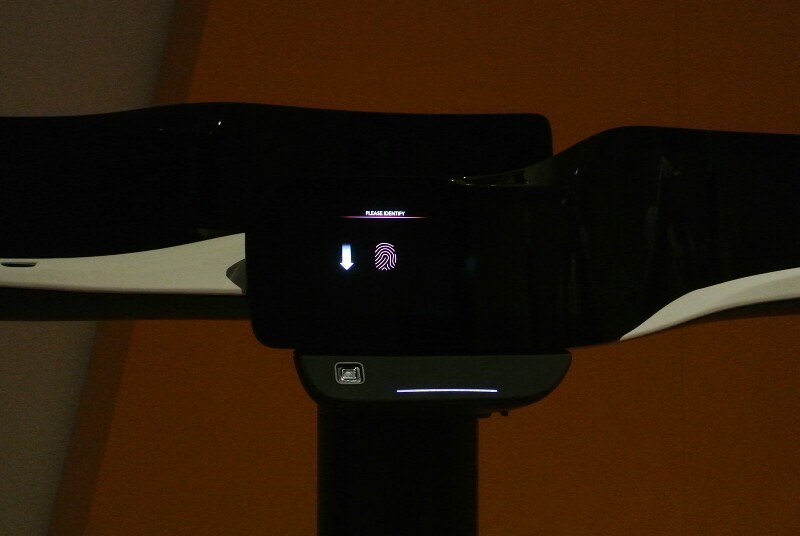 Changhong is one of many companies using LG's OLEDs, but also had the wallpaper technology. (Image:Meko)
Another Chinese manufacturer, Skyworth, was showing OLED wallpaper TVs and Crystal Sound OLED TVs. ("wallpaper" was used by Skyworth; "wall paper" by LG and most other vendors)
In its press conference, Panasonic, which did not mention that it sells no TVs in North America, said it was introducing two new series of OLED TVs. Michael Moskowitz, President of the Panasonic Consumer Marketing Company of North America, said the OLED TVs are already being used as monitors in post-production, but he slid past whether the OLED TVs would be available in North America or not. I guess not. The Panasonic booth contained no TV sets of any kind (and almost no consumer electronics at all – Man. Ed.)
The Parallel Universe of QD
In the parallel quantum-dot universe, there were a number of QLED TVs that did not bear the Samsung logo. Among these were the sets from Chinese powerhouse, TCL (Fig. 4).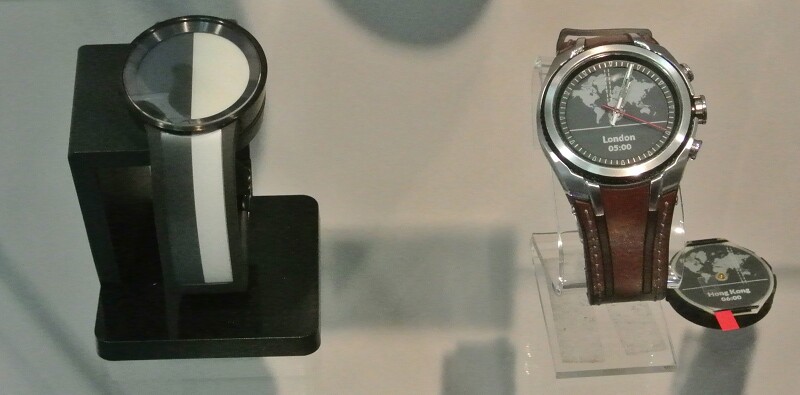 TCL was promoting Samsung's QLED brand. (Image:Meko)
Unlike the case with OLEDs, any LCD fabricator can make a "QLED" set by buying the appropriate quantum-dot enhancement film (QDEF) and any required licenses to use it, so Samsung has a motivation for encouraging other manufactures to use the QLED logo that is different from just increasing demand and capacity. I speculated in early 2017 that Samsung saw itself in a QLED-vs-OLED war, and that Samsung's primary motivation for freely shareing the QLED brand was to numerically overwhelm OLED TVs with QLED-TVs and thus marginallize OLED until Samsung developed its electroluminescent QLED technology, which many analysts suspect will be superior to OLED. In mid-2017, Samsung representatives confirmed this interpretation.
And so, the two great warriors assemble their nobles to expand their war. – Ken Werner
Ken Werner is Principal of Nutmeg Consultants, specializing in the display industry, manufacturing, technology, and applications, including mobile devices, automotive, and television. He consults for attorneys, investment analysts, and companies re-positioning themselves within the display industry or using displays in their products. He is the 2017 recipient of the Society for Information Display's Lewis and Beatrice Winner Award. You can reach him at [email protected]