The Korea Display Industry Association (KDIA) wants to the help the industry enter the 100 trillion won ($75.1 billion) automotive aftermarket. The Display Association announced that it had signed a memorandum of understanding (MOU) with the Korea Automobile Tuning Industry Association (KATIA), essentially the organization for customization and any aftermarket work from maintenance, tuning, to the scrapping of vehicles.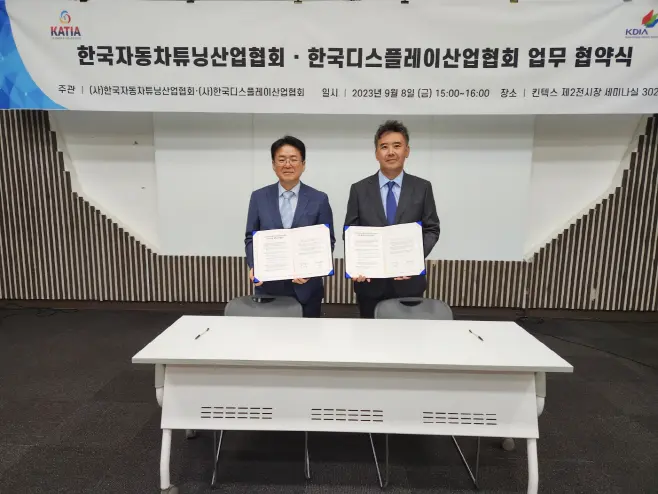 Under this agreement, the two associations have agreed to jointly promote information and technology exchange and joint research support; increased exhibition and forum cooperation for technical and business exchanges; overseas market exploration and overseas collaboration on network building activities.
South Korea's Ministry of Land, Infrastructure, and Transport has also been promoting the tuning industry by expanding the tuning approval inspection exemptions and expanding the tuning certification parts. As a result, the association expects the domestic tuning market to grow from 5.9 trillion won ($4 billion) in 2020 to 10.5 trillion won ($7.2 billion) by 2030. Domestic car manufacturers, like Hyundai and Kia, are also expanding their businesses into the aftermarket to meet customizers' demands.