JOled, the Japanese maker of OLED panels has started commercial shipments of inkjet printed OLED panels and has confirmed that the first units will be shipped to Sony for use in medical applications.
The Nikkei reported that in a press even in Japan, Yoneharu Takubo, CTO of JOled said that the firm is looking at providing printed panels to TV makers.
The panel has a 21.6″ diagonal, UltraHD resolution (204 ppi) with 350 cd/m² of output. It is 1.3mm thick and weighs 500g. Contrast is quoted at 1,000,000:1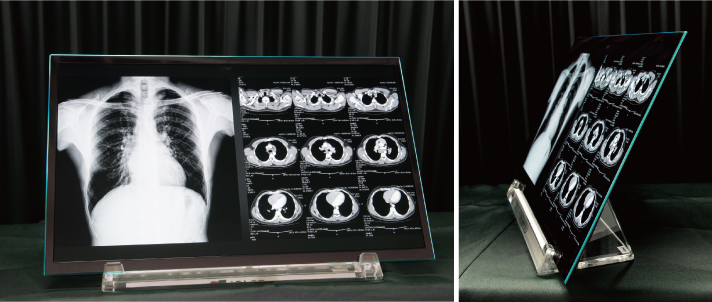 Analyst Comment
This is a very small story in financial and logistics terms, but is significant because it is the first commercial shipment of inkjet-printed OLEDs. JOLED was set up by JDI, Innovation Network Corporation of Japan in 2014 (Display Monitor Vol 21 #30) and both Sony and Panasonic had 5% stakes. Both Sony and Panasonic had been showing impressive prototypes of printed OLED TVs for several years. In my comments to that story, I said that I thought that the omission of Sharp from the venture meant that it would have less impact than it might have – Sharp had shown some very impressive small OLEDs at SID in previous years.
While Samsung and LG use vacuum evaporation to deposit OLEDs, JOLED has to use solution-processable materials for its technique. Developing the materials with enough efficiency has been challenging, but it has also proved difficult to get the even thickness of the pixels to the level needed to meet the demanding requirements for uniformity in display applications. Sony is likely to be a demanding customer, so we can reasonably assume that the company has solved any uniformity issues, presumably with some compensation techniques, such as those developed by Ignis (Can Ignis Enable the OLED TV Market?). (BR)