Apple's latest iOS11 release has some new facilities for mapping inside buildings. The system already has maps for a number of major shopping malls as well as transport hubs, including Heathrow Airport. A US property owner, Simon Property Group, started digitising its malls with MappedIn and the properties are now appearing on Apple Maps.
Carrefour is among the companies that has been experimenting with internal mapping to lead consumers to promotions. Other retailers are looking to use the mapping process to help to develop AR applications.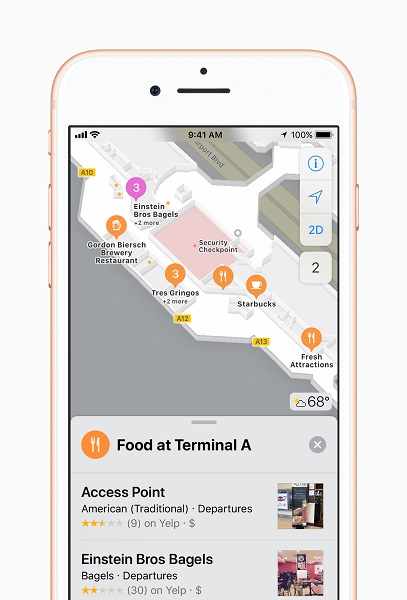 iOS 11 has the facility to support in-building mapping.