"Any sufficiently advanced technology is indistinguishable from magic."
Arthur C. Clarke
While enjoying a recent regenerative cruise in the blue Caribbean, my senses and imagination were marvelously heightened after experiencing a unique iMagic show on board the Celebrity Summit.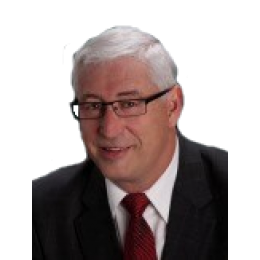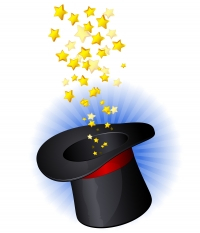 This was indeed a first. This was the first time technology has been fronted successfully as both a major theme and medium in a professional magic show. It was also the first time for the iMagic show on a cruise ship. And most importantly – this is the first time I have seen a high quality magic show actually feature display technology, laser projection and more. And it did not disappoint. I completely agree with Clarke's third law of prediction: this technology was certainly magical.
Adam HeppenstallThis delightful magic show, originally developed by magician Jamie Allen, is currently touring the UK on land, headlined as the iMagician. On the spacious Celebrity Summit, it was rebranded as iMagic and performed by Allen's business partner, the talented magician, Adam Heppenstall. The show was a masterful mash-up of magic, display and projection technology, chasing the story line of "illusions of the past", such as an updated version of Pepper's Ghost. Display and projection technologies were everywhere. The show featured digital magic with tablets, moving seamlessly between eye-catching analog and digital prestidigitation and back again. It featured amazing laser projection, as Heppenstall plucked at tensile dancing lasers, only to seize them in his hands and twirl them with the ease of a baton handler. One disappearing act featured four 28″ monitors, bringing an entirely new perspective to live magic performance. A distinctive eye-shaped projection screen, a "holographic' levitation scene, and a high-def video camera used as a low-latency document camera for befuddling card tricks rounded out the rest of the show.
From a technical perspective, iMagic show backstage is Mac-based. According to Heppenstall, Apple Computer appropriately gave them an unofficial "thumbs up." Heppenstall hinted that much of the technology was developed with the assistance of QLab. The technology in iMagic was good. Seamless. Striking. It was clearly distinctive, adding immeasurable value to the performance.
In the analog world of magic, the question arises: "Why iMagic?" Heppenstall explains that he and Jamie Allen are "big fans of technology – and iMagic is largely a technological show". "We are trying to merge the digital arts with magic", he adds. iMagic is a brand that these masterful magicians hope to grow into other venues. Although the show is currently touring the UK and they have secured a three-year contract on the Celebrity Summit, their hope is to expand the offering to Europe, Vegas – and, of course, to more cruise ships. "It's also our intent for people to learn a little about technology and magic, not just entertainment; show how things work, rather than perform as a typical magician", suggests Heppenstall. Combining display and projection technology with magic, he hopes to kindle "the delight and surprise that came with magic, from the time when I was a little boy". The best way to describe this show is taken from the Celebrity website:
iMagic. An innovative and ground breaking show that explores the work of history's greatest illusionists using the latest technology. iMagic brings the wonderment of childhood to the technology of the future.
Len Scrogan