AWOL Vision has presented its Pro Series Triple Laser TV system at IFA 2023 in Berlin. The system uses ultra-short-throw (UST) projectors to deliver 150-inch Dolby Vision visuals, audio is delivered through a 36-W built-in system compatible with Dolby Atmos and DTS:X standards.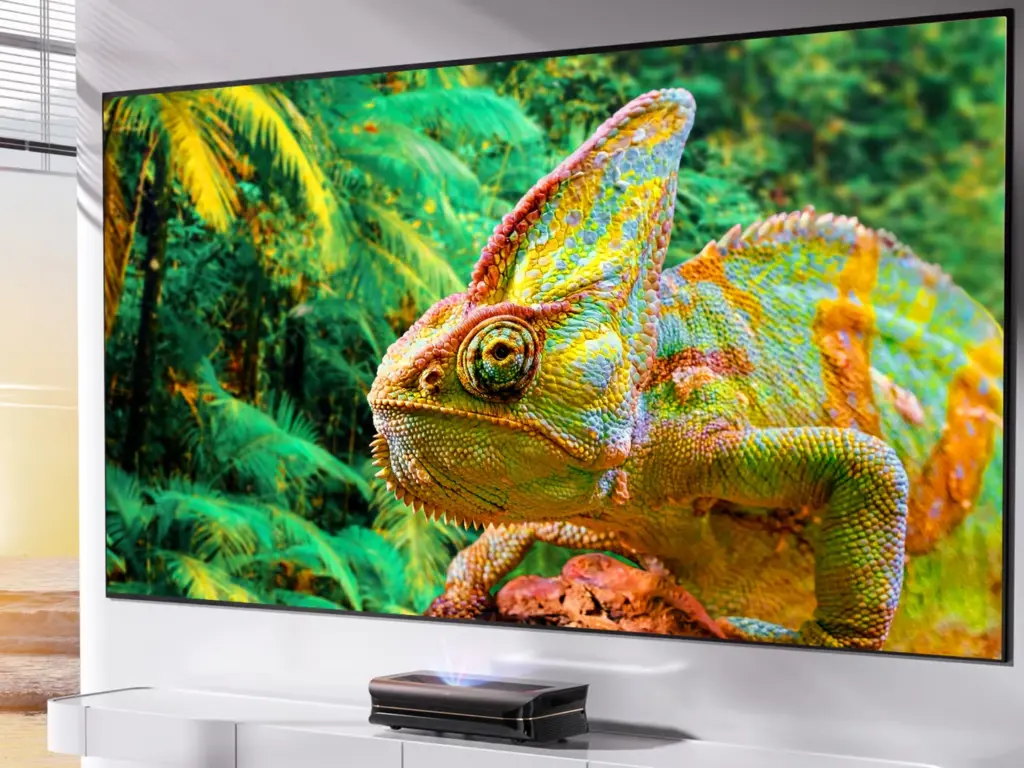 The UST projector uses dedicated lasers for red, green, and blue outputs, operating at 3,500 lumens with 4K UHD visuals. It has a reach of up to 150 diagonal inches from roughly 20 inches and supports HDR10+ and HLG content. At IFA 2023, AWOL Vision launched two new UST projectors. These can be bought individually, paired with an ambient-light-rejecting screen, or as part of the Vanish TV system.
The unveiled models are the LTV-3000 Pro and LTV-3500 Pro. Both project visuals between 80 to 150 inches with a resolution of 3,840 x 2,160 pixels. Each employs an F2.0 aperture glass lens from Ricoh. The updated firmware on these units offers a 2.5x contrast improvement over prior models, which will also be made available to LTV-2500 and LTV-3500 units via an over-the-air update.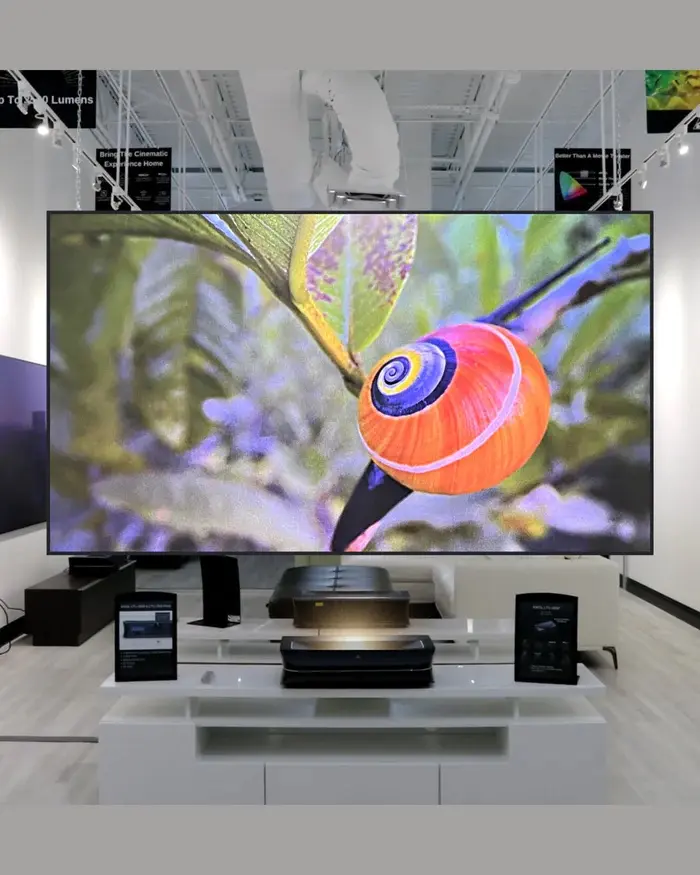 While the primary focus was on the LTV-3500 Pro model's specs, based on the lumens output, specifications for the LTV-3000 Pro are anticipated to be comparable. These specs include support for 107% of the BT.2020 color gamut and 147% of DCI-P3. The projector is calibrated for content at 24 frames per second and provides three HDMI 2.0b ports for connectivity. The Game Mode ensures reduced input lag for optimized gaming performance. The LTV-3500 Pro offers 802.11ac Wi-Fi and Bluetooth for direct streaming, with an Amazon Fire TV stick included.
Details on pricing and availability post-IFA 2023 are yet to be announced. As a reference, the LTV-2500 UST laser projector is priced at US$2,399, and the starting price for the Vanish Laser TV system with the LTV-3500 projector is $14,999.