Global production of AMOLED panels will quadruple over the next five years, according to new data released by IHS Markit.
Production capacity is expected to skyrocket by 320%, from 11.9 million square metres in 2017 up to 50.1 million m² in 2022. 8.9 million m² of RGB OLED panel will be made in 2017, rising to 31.9 million m² in 2022, while white OLED (WOLED) will grow from 3 million m² in 2017 to 18.2 million m² in 2022.
Samsung and LG are the two market leaders in the AMOLED sector; Samsung is focused on RGB OLED, while LG is specialising in WOLED. South Korea will remain the global market leader, despite manufacturing facilities cropping up left and right in China. Chinese panel-makers BOE, ChinaStar, Tianma, Visionox, EverDisplay, Truly and Royole are boosting their RGB OLED production capacity, targeting smartphone applications.
Even South Korea's LG Display are planning to construct an OLED fab in China, the first of its kind outside the company's homeland. South Korea currently has a 93% global OLED production share, which is expected to drop to 71% by 2022. China will close the gap, accounting for 5% in 2017, rising up to 26% by 2022.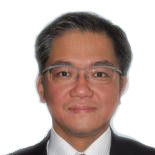 David Hsieh, senior director at IHS Markit, commented:
"It takes more than $11.5 billion to build a Gen 6 flexible OLED factory with a capacity of 90,000 substrate sheets per month, and this is a much larger investment required than building a Gen 10.5 TFT LCD fab with the same capacity. The learning curve costs for the mass production of flexible OLED panels are also high. The financial and technological risks associated with the AMOLED panels have hampered Japanese and Taiwanese makers from entering the market aggressively. In other words, the capacity expansion of AMOLED display, whether it is RGB OLED or WOLED, is only apparent in China and South Korea.

Many interpret the strong expansion of RGB OLED capacity in China as a threat to South Korean makers. It is indeed a threat. However, while South Korean companies have high capacity fabs with high efficiencies, China's OLED fabs are relatively small and dispersed across multiple regions and companies. Also, while the Chinese makers could expand fabs with government subsidies, the operating performance will completely depend on the panel makers themselves. How long it will take until they could sustain the business, getting over the challenges with learning curve costs, initial low yield rates and capacity utilization, is still an open question".
IHS Markit subscribers can download the full report here.