Aixtron said that it has received an order for an AIX G5+ platform from Swedish-American company glō-USA, Inc. which is focusing on the commercialization of microLED products based on its proprietary defect-free GaN nanowires technology. The Planetary Reactor system will be delivered with an 8 x 150 mm configuration in the course of Q4 2017.
Fariba Danesh, CEO of glō, said:
"Our three color pixels are made solely with GaN semiconductor material. We are now focused on taking this exciting technology to a volume production stage. Beyond the epitaxial structure, the manufacturing of mLEDs require(s) scalable processes, very tight uniformity and particle control of the epitaxial wafers to enable the highest yield and therewith cost-efficient transfer to our mLED partners. Aixtron's AIX G5+ MOCVD system provides all these requirements while maintaining low fab economics due to a batch reactor configuration".
Analyst Comment
For more on Glō's technology and business, see our report from the SID Investors' Conference. (IC04 Glo is Looking for Partners in MicroLED). At SID, the company said that it would start to ship in 2018, so the equipment should help with that. (BR)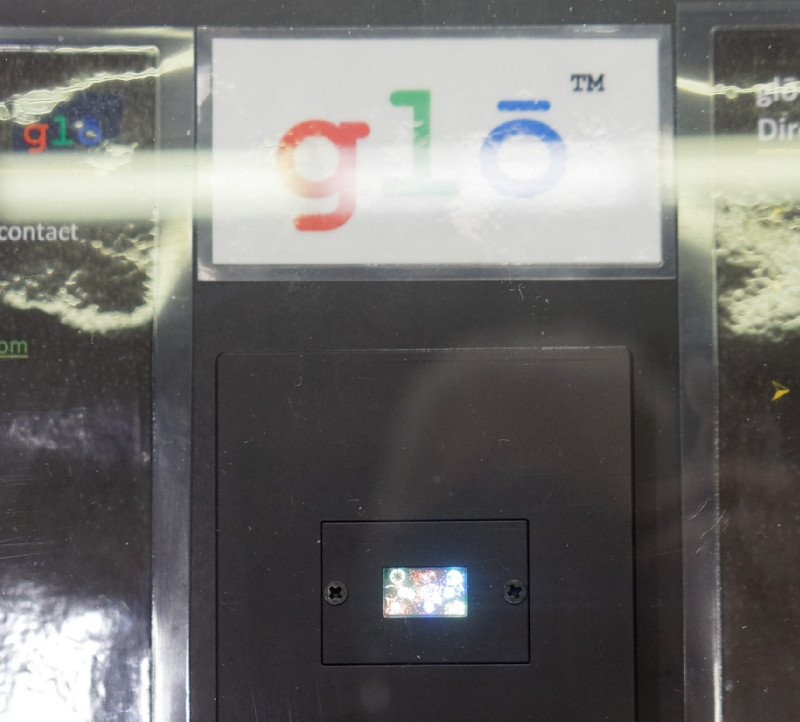 Glo showed this nanowire display at SID. Image:Meko