At Computex, Gigabyte was showing the Aorus brand, which it is now using for its high end gaming PCs. The brand was run separately from the firm's OEM/ODM business, but it is now being used for the high end, while Gigabyte is used for the mainstream and entry-level products. One of the new products is an external graphics box that is supported to run a GPU on a Thunderbird 3 PC. The company also has graphics cards including models with three HDMI outputs, three DisplayPorts and one DVI for surround configurations. One of the HDMI outputs is at the opposite end of the card and can be used with a special panel to give a front connector for VR applications.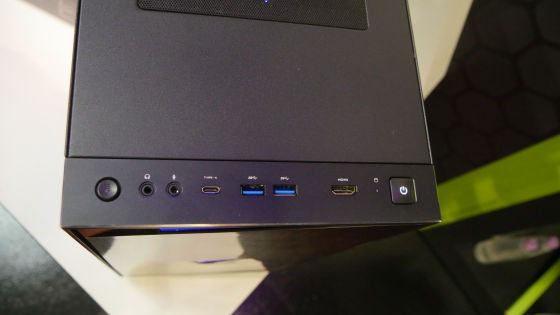 Aorus has brought HDMI to the front of the PC for VR use
Gigabyte has adopted software from Cyberlink that allows for UHD Playback for Blu-ray Discs and content in 4K via onboard HDMI2.0a ports – a world first, the company claims.
Aorus showed this 720 Motion Simulator which was getting positive feedback. Yours for $30,000!