BrightSign, the global market leader in digital signage media players, announced that Global Display Solutions (GDS) now offers its full range of outdoor displays with BrightSign media players on-board. GDS, a global manufacturer of highly rugged indoor and outdoor LCD displays, now offers BrightSign media players pre-installed on its entire line of Midas outdoor displays for menu boards and advertising.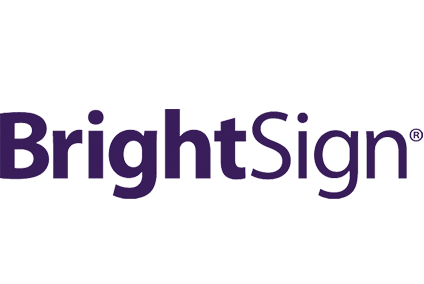 BrightSign media players and GDS outdoor displays are both known for their reliability and durability, and therefore provide an ideal platform for businesses looking to provide highly readable and compelling content in their outdoor signage applications.
"BrightSign media players are already used by many of our customers who value performance and ease-of-use for displaying their digital signage content," said Robert Heise, Executive Vice President at Global Display Solutions. "It is a natural fit to include BrightSign players pre-installed in our latest generation of displays."
Customers can now take advantage of the full range of BrightSign media players with the Midas XL and Midas Aria display lines, including the 32-inch, 46-inch, 55-inch and 75-inch displays.
"GDS is well-known for its rugged displays that perform remarkably well in some of the most challenging digital signage environments," said Jeff Hastings, CEO of BrightSign. "We similarly design our hardware to perform flawlessly in virtually any use case, so the integrated GDS/BrightSign solution is an ideal choice for applications where reliability and durability are key considerations."
Creating and managing content is a breeze with BrightSign's suite of content management tools and partner applications. Additionally, BrightSign's BSN.cloud Control Cloud is a free subscription included with every BrightSign media player, enabling cloud connectivity for real-time player control from anywhere using a remote diagnostic web server, as well as simple setup and provisioning features. Control Cloud also gives the end-user the flexibility to choose from dozens of popular CMS platforms fully integrated into BSN.cloud Control Cloud.
About BrightSign
BrightSign LLC, the global market leader in digital signage media players, is headquartered in Los Gatos, California, with offices in Europe and Asia. BrightSign manufactures media players and provides free software and networking solutions for the commercial digital signage market worldwide, serving all vertical segments of the digital signage marketplace. From entry-level BrightSign LS players to BrightSign XT players offering state-of-the-art technology and unsurpassed performance, BrightSign's products are known for their signature reliability, affordability, ease-of-use, and market-leading technology.
About GDS
After more than 40 years, GDS continues to be a technology leader and world-leading manufacturer of LCD and e-paper display solutions for indoor and outdoor DOOH applications. GDS's position as the chosen partner of some of the world's leading blue-chip companies has been achieved and maintained by providing best-in-class solutions, products, and services. It is this dedication to customers that drives GDS to remain at the forefront of its chosen technologies and markets.
BrightSign and the BrightSign logo are registered trademarks of BrightSign, LLC in the United States and other countries. All other trademarks are trademarks or registered trademarks of their respective owners. Specifications subject to change without notice.