Fusion is a new UK-based company founder by two longtime broadcast industry professionals, Carl J. Dempsey and Steve Farmer. Their first product, a 55" OLED 4K-UHD monitor, is aimed at broadcast and movie production applications. It was debuted at NAB 2016.
The ORD-55 features independent processing and quad-mode operation. There are four individual processors to provide independent control of all channels. This is similar to the functionality of Sony's new 55" OLED quad-view display, although specific support details are not available.
There are four SDI connectors that each support up to 12G-SDI connectivity, which means each can support 4K-UHD signals in an uncompressed format. Contrast is speced at 100,000:1, luminance at 100/400 cd/m², which we presume means highlights can reach 400 cd/m² and 1 billion colors, so 10-bit processing. The color gamut is not specified other than "ultrawide" but it is probably very close to DCI-P3. There are adjustable color temperatures as well.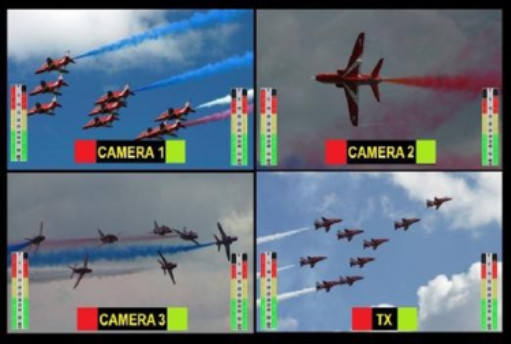 The display is said to be HDR ready, but it is not specified with EOTFs are supported. We would assume PQ is supported at a minimum, however.
Pricing and delivery were not available. – CC