Ubi Research said that it expects flexible OLED volumes to go past rigid OLEDs in 2019 as the market becomes 54% flexible with a total shipment at time of 480 million units. The company also expects 'full screen' – i.e. 18:9 and above – displays to hit 78.3% by 2022 (although that is less than the 82.1% share of flexible OLEDs in 2018). Overall, total OLED shipments are forecast to reach 1.285 billion by the end of the period.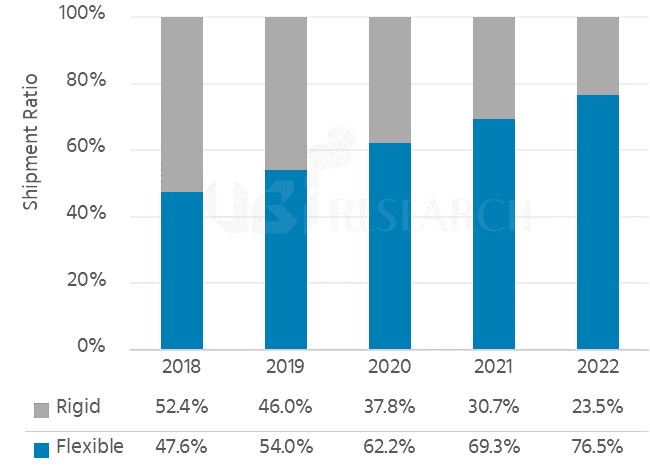 Flexible OLED will be very dominant by 2022.
On the other hand, like other analysts, UBI Research is conservative about foldable OLEDs, which it expects to stay as a niche for the whole period.
Analyst Comment
I've been very excited about the possibilities for foldable OLEDs, but there are still many challenges. To get the displays to be thin enough and robust enough to meet the needs of device makers, a lot of work, especially in touch and cover materials, still has to be done. (BR)