When it comes to flexible display, OLED shines while LCD struggles. But recent announcements are bringing new hopes for flexible LCD.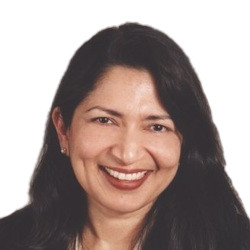 In July this year, FlexEnable announced partnership with Truly to bring OLCD (Organic Liquid Crystal Display) in volume production by 2018. In January, JDI (Japan Display) announced its plan for mass production of plastic Flex LCD in 2018. Flexible OLED has been in full production for some time and is playing a major role in the smartphone market gaining market share. Can LCD technology bring flexible LCD in volume production to open up new opportunities?
Truly and FlexEnable – licensing agreement to volume produce Flexible OLCD
This licensing agreement aims to bring FlexEnable's flexible OLCD technology into mass production on Truly's lines within 2018. FlexEnable's OLCD is based on flexible low temperature organic thin-film transistor (OTFT) backplane technology.
According to the company's press release, it can be manufactured on existing TFT-LCD production lines using low cost plastic substrates such as TAC and PET. The company asserts that OLCD has better electrical performance than a-Si TFT, giving plastic LCDs the same display quality and reliability as glass-based LCDs. As it is using a plastic substrate, displays can be thinner, lighter, unbreakable (durable), shatterproof, and conformable enabling differentiated design. The FlexEnable process is compatible with existing flat panel lines. So most of the existing equipment can be reused, lowering the cost of getting into production. The use of low cost plastic substrate due to lower (less than 100º centigrade) processing temperature, contributes to lower costs and higher yield rates. Truly is the first display manufacturer to adopt OLCD and it will implement the process into its existing LCD production line in China.

FlexEnable's OLCD
Merck & FlexEnable – joint partnership to develop freeform flexible LC display on plastic
According to the company's press release, by combining FlexEnable's OTFT with Merck's polymer wall LC technology, organic LCD can be curved around even more complex surface and shapes. These polymer walls can enhance cell gap control while providing excellent display performance. The organic LCD from FlexEnable can have a bend radius below 30mm.
Freeform flexible LC display on plastic – expected to open up new range of applications
The OLCD display can be used in applications such as smart homes, automotive, digital signage and others. The FlexEnable OLCD has been shown as a pillar display in a future concept car. The automotive display market is experiencing dynamic growth due to connected vehicle development, auto computerization and autonomous car implementation. Auto designers are hoping to move away from rigid rectangular shape displays to free form or conformable shapes with more differentiated designs.
The auto display market has stringent requirements, with a very long design cycle. The market is getting to be more competitive with a-Si LCD, LTPS LCD, OLED and now OLCD displays all now competing for market share. Companies such as LG Display are already targeting the auto market with flexible high performance OLEDs. At SID's Display Week 2017, AUO showcased a 3.5" flexible TFT LCD using plastic substrate. To succeed in the auto market display, makers need to meet design differentiation, high quality (high resolutions, wide viewing angles, low reflection, accurate colors, high luminance, wide temperature range, high reliability) and lower costs.
AUO showcased a plastic flexible LCD at Displayweek in 2017
AUO showcased 3.5″ plastic flexible LCDs, using a Polyimide (PI) plastic substrate. It is a bendable, unbreakable, conformable display designed for the instrument cluster auto market. The company also showed an 8.9″ free form LCD display for rearview mirrors and a 9″ curved LCD for CIDs (center information display). LCD panels are adopting curved form factors to meet future auto display requirements.
Japan Display (JDI) announced development of plastic flex LCD
In January 2017, JDI announced the development of a "Full Active Flex" 5.5″ Full HD LC display, which uses a plastic substrate. With the Full Active Flex display, it is possible to form curved shapes by using the flexibility, which can expand the degree of freedom in smartphone design. The use of plastic also makes it shatterproof.
JDI is planning to start mass production of this display in 2018. The company is targeting this technology not only for smartphones, but also for notebook PCs, automotive applications and other products. Flexible OLED is already gaining market share in the smartphone market, mostly in the high end. But supply is constrained and the cost is high. Higher production of plastic flexible LCDs with lower cost could provide new options to smart phone brands.
OLED shines in terms of flexibility, but supply constrained in the near term
The biggest differentiator between LCD and OLED display is flexibility. The shift from glass-based to plastic displays enables thinner, lighter, and flexible form factors with more design differentiation options. Smartphone, automotive, wearable and many other applications are requiring display flexibility. Flexible OLED is already meeting those needs especially in the smartphone market. The upcoming iPhone 8 products are expected to include flexible OLED display models. In future, foldable smartphones are also expected.
In spite of great advantages, there are still many challenges for flexible OLED display, especially manufacturing difficulties. Up to now, Samsung is the only maker with successful high volume manufacturing capabilities. Even though many other suppliers are planning to come to market in the 2H of 2017 and 2018, it will take time and the process is challenging.
High volume production of plastic LCD with lower cost could open new opportunities
Up to now there has been no volume production of plastic LCDs. But these recent announcements from JDI, AUO, FlexEnable, Truly, and Merck will enable volume production. Flexible LCDs are still in the phase of bendable or confirmable (due to LCD 's inherent structure) phase rather than truly flexible/foldable as OLED.
In conclusion, flexible LCDs will be coming to the market at last, but only with higher volume production and lower cost can it open new opportunities. – Sweta Dash, President, Dash-Insights
Sweta Dash is the founding president of Dash-Insights, a market research and consulting company specializing in the display industry. For more information, contact [email protected] or visit www.dash-insight.com