During its developer conference, Facebook introduced the concept of VR to their social media empire. It seems,the reason why Facebook bought Oculus in the first place is becoming clearer. The presentation included a VR session that was shown to the audience via a screen.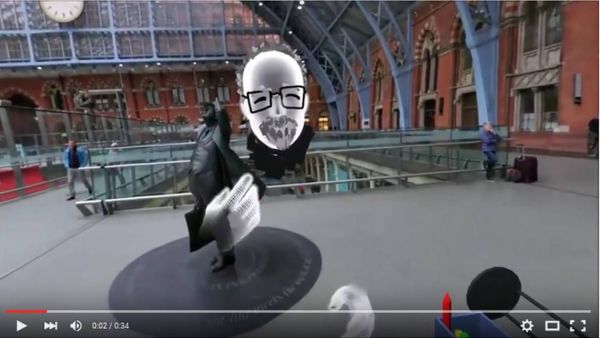 Source: Social VR Demo video – VRScout
The presentation was split between two people who met in the VR space without being in the same room. Both were represented by avatars that can be modified, with markers for example. Both users are in the same virtual space that was created by 360 degree images. It took only seconds to go from one place to another. This could be a factory to discuss certain quality or design questions or a tourist destination. You can also find videos on YouTube that show the presentation (from UpLoadVR) and the concept (from VRScout) in more detail. If you have some time, this may be worthwhile watching.
As a highlight, both users were taking a VR selfie with a VR selfie stick. The resulting image was basically a memory of a situation that did not really happen in the first place. The definitions of reality do need an overhaul with all these augmented and virtual realities we will be experiencing. This could be the next evolution of photo shop. – NH