In a presentation at CEDIA, a Dish CEO Vivek Khempka gave an overview of the landscape for OTT streaming services and pay TV services. His conclusion: Pay TV still offers good value compared to a combination of OTT services.
Khempka started his talk by citing some data from households using the Dish Hopper set top box. He noted that 20-25% of viewing is OTT content, 15-20% is DVR or on-demand and majority, 65%, is live content. That was a bit surprising.
The two charts below shows the availability of major network programming on the various platforms. Clearly, if you cherish these sources, pay TV is the only way to go.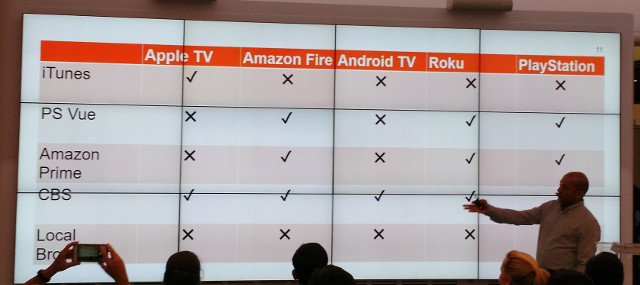 Ease of use is also a major factor with consumers opting to use pay TV. Having various OTT services with remotes, boxes and bills can be more trouble than it is worth. And, the economics may not add up either, as the third chart suggests.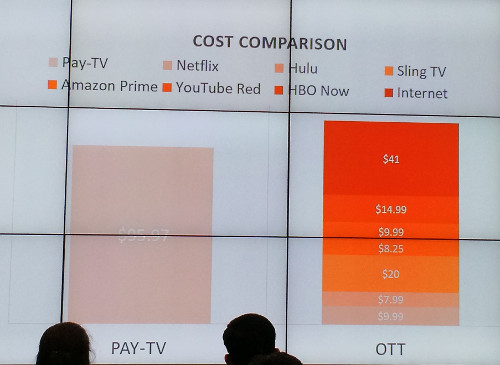 His message to the industry: pay TV operators need to embrace OTT and integrate it into their offerings to offer customers what they want with ease of access. – CC