At Computex, Dell showed a new Inspiron 27 7000 series that uses an AMD Ryzen and an UltraHD display with 350 cd/m² option (or FullHD with 250 cd/m²) both based on IPS technology. There are 4 core and 8 core CPU options and with AMD Radeon RX 580 with 4GB or 8GB of memory. The system can have up to 32GB of memory. Configurations are a single HDD or a dual system with an SSD and HDD.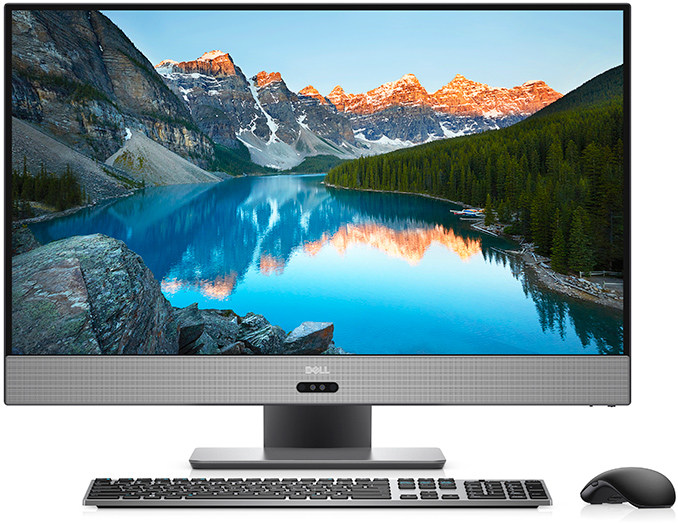 Dell's Inspiron 7000 has FullHD or UHD displays and AMD CPUs and GPUs
There is also a new 24″ All-in-one, the Inspiron 24 5000 which has a 24″ FullHD display and uses AMD processors. Features include HDMI In & Out and three USB 3.1 ports with power sharing. and three other USBs.
The Inspiron Gaming Desktop will start with options from $599 and uses AMD processors with a range of graphics cards that can support VR. Dual graphics cards are supported with an integrated 850 Watt PSU. Memory is up to 32GB and Waves MaxxAudio Pro with Performance 7.1 Channel HD audio. They also offer a SuperSpeed USB 3.1 Gen 1 Type-C port and up to six USB 3.1 Gen 1 ports total, a selection of high-capacity hard drives with SSD and dual-drive options plus up to five bays for future storage upgrades.