In its suite in the Venetian Hotel during CES, Cima Nanotech (Singapore) showed a 65″ LCD monitor fitted with the company's projective capacitive touch screen. Also shown was an InFocus 40″ monitor with Cima NanoTech TP, which was launched in autumn 2015 with an MSRP of $1199.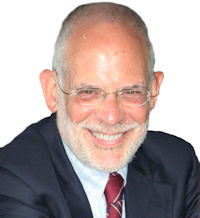 Although pro-cap has largely replaced resistive touch in small- and medium-sized touch panels, it could only be incorporated in large displays at very high cost, COO Kelly Ingham told us. Optical (IR LED) touch has been the standard for larger touch displays, Ingham said. But Cima Nanotech's high-conductivity technology is on the verge of changing that, said CEO Jon Brodd. "We want to enable pro-cap being ubiquitous for large format displays," Ingham added.
The fingers of Cima NanoTech marketing manager Felicia Chia demonstrate the rapid response to 10 simultaneous inputs of her company's 40-inch touch module. A new 65-inch module was being displayed in the the Cima NanoTech suite (Photo: Ken Werner) Cima NanoTech's SANTE technology uses a silver nanoparticle (not nanowire) ink. When applied, the nanoparticles grow into larger, irregularly shaped silver particles that cover the vast majority of the surface, with only relatively small interstices between them. This results in a high surface conductivity of 20 ohms/square (going to 10 ohms/square in 2016), enabling a response time of 6 – 8 ms regardless of screen size, said Ingham.
The silver coating is patterned by laser etch at high speed and high volume on panels from 40″ – 85″ now, with larger sizes to come. Some competitors have commented that laser etching is difficult to do. Ingham disagreed, but says the company decided to side-step the issue by supplying modules instead of film. She reminded me that when we spoke at SID Display Week in 2015, the company was still selling film, which a customer would have to laser etch. Now, Cima NanoTech is selling modules, so they are doing the film patterning for each application.
Cima Nanotouch formed a joint venture with Foxconn. The JV, named CimaTouch, was announced last August, and the first modules shipped in October. Foxconn manufacturers the modules and Cima does the selling. They are shipping 42″, 55″, 65″, and 70″ modules in January, and will move on to 84″ or 85″ by March, Ingham said.
Perhaps the most interesting item in the suite was a 40″ 'interactive coffee table.' A 57″ model is also available. The coffee table, the surface of which consists of an LCD touch display, had a subjectively instantaneous response to simultaneous inputs from 10 fingers. Marketing Manager Felicia Chia demonstrated that a standard graphite pencil can be used as a stylus. More to the point, as Ingham said, "This is a social technology." The table makes games interactive. Some of the executives use a table with their children at home, and it is used in the office "all the time." The company has received a strong expression of interest from a coffee-shop chain.
There are other ways to do pro-cap on large displays, but not with ten fingers, high response, and reasonable cost, said the Cima NanoTech team. The participation of Foxconn makes it difficult to ignore this claim. — Ken Werner
This article was independently written and prepared, but was moved from behind the Display Daily paywall with sponsorship from the company.