One thing that struck me at the annual technofest that is CES was the incredible speed of the push to autonomous and computing centric cars. I was particularly impressed with what Nvidia showed, although in purely display terms, Byton was impressive.

Nvidia impressed with the depth and scale of its work in developing a vehicle control platform that is very clever, but also in developing a virtual environment that can be used for testing. Of course, Nvidia has a lot of experience in 3D graphic environments, but the clever thing that the company has done is to design a software environment that can be used to test the very complex software and processes that are running the car. That not only allows testing of new software to ensure that changes in the control systems do not lead to problems, but, because the systems are able to run at much faster than real time, millions of miles of testing can be performed in very little time, and without the need for real cars and drivers or observers. The tight testing environment will help ensure confidence as it rolls out support for its technology, which seems to be gaining a very strong position in this market. The automotive industry depends on Automotive Safety Integrity Level D (ASIL D) and this kind of testing regime is essential for qualification.
The "better than real time performance" is essential because, although there are big numbers of accidents, they are small taking into account the number of miles driven, so it is very hard to evaluate autonomous vehicles as being as safe or safer than traditional vehicles, without millions of miles of testing. (For an interesting perspective on this, check the submission by Rand Corp to the US House Energy and Commerce Committee, Subcommittee on Digital Commerce and Consumer Protection on February 14, 2017.
Nvidia's Xavier Drive Chip is built around safety and redundancy. Click for higher resolution
This year, Nvidia is rolling out processors (Xavier) for Level 4 autonomy, which means autonomous driving in defined circumstances, and so for vehicles with a driver, and a dual Xavier and dual GPU system for level 5 autonomy, which should enable fully autonomous 'Robotaxi' or driverless Ubers.
Also shown in Las Vegas was the Byton concept electric car which had an amazing display from BOE that stretched across the whole dashboard area (125cm x 25cm). Byton is from Nanjing in China.
The Byton dashboard covers the whole width – Image:S Sechrist
Byton made the claim at CES that it will be the first to have a production vehicle (in 2019) that will have rotating front seats, a long advertised feature of autonomous vehicles. That brings me on to one of the points that I heard from Faurecia, the tier one automotive supplier that specialises in automotive interiors. In its first ever press conference at CES, the company's CEO, Patrick Koller, pointed out that there are two real safety challenges in this kind of configuration.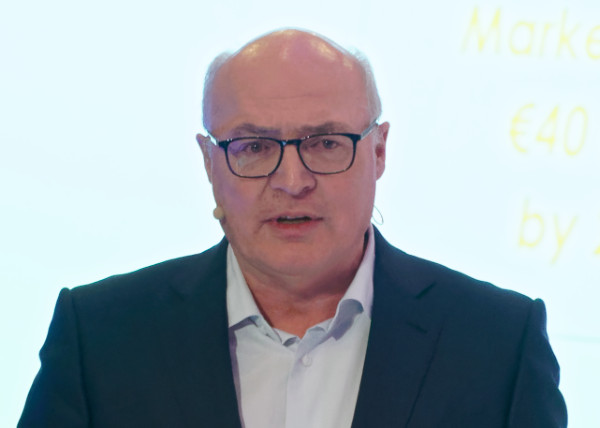 Faurecia CEO, Patrick Koller – Image:Meko
The two challenges are seat belts and airbags. These are absolutely essential safety devices in vehicles and traditional seat belts are fixed directly to the body of the car. In the future, they will have to be fitted to the seat itself if the seat is mobile, which will cause a lot of challenges with many of the concepts that have been shown so far. The second challenge is airbags which are really important for user safety. As they are designed at the moment, they can expect the driver to be in a fixed position, and because the position is tightly defined, the surfaces around the driver can be relatively close. When you start changing position, things get a lot more complicated.
Further, Koller said at CES, if the vehicle is automated to level four, and you want to make the most of the flexibility, then the driver or passengers may change position while the vehicle is moving and again this is complicated, especially for air bags and for testing. Of course, travelling with the back of the seat in the direction of travel is probably safer and there may be less need for an airbag. However, changing position is bound to be tricky.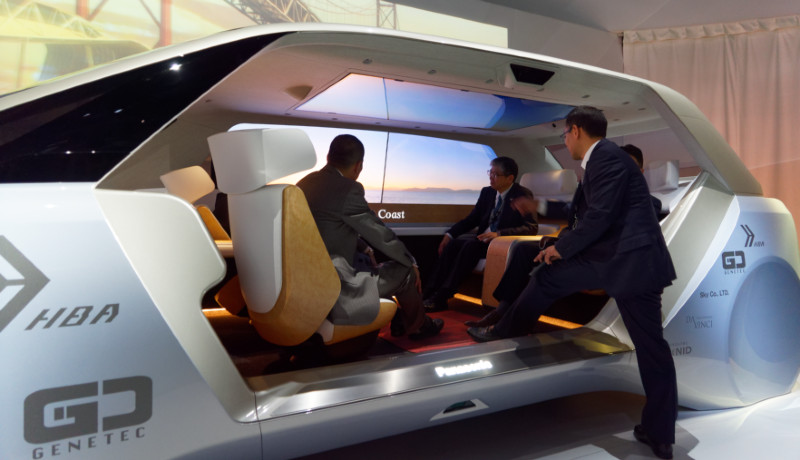 This Panasonic concept car at CES doesn't seem to take seat belts or air bags into account. Image:Meko
Byton said that it would achieve level 3 automation at launch in 2019, with level 4 from 2020. It has a 'platform' concept and plans to offer upgrades not only on the software that runs the car, but also in processing and sensors. In this kind of design, where different vehicles will have a wide range of different abilities, testing will be a big challenge. Of course, it will have Alexa and other services as well as individual driver recognition.