Hyundai's 2024 Sonata boasts a unique feature never seen before in their vehicles. It sports a panoramic curved display that seamlessly integrates both a 12.3-inch driver information cluster and a 12.3-inch AVN infotainment system into a contemporary and minimalist dashboard design that highlights the horizontal lines, giving a feeling of a more spacious interior. Additionally, the instrument panel's touch-type climate control unit adds to the car's cutting-edge aesthetic. The actual vehicle will be unveiled at the Seoul Mobility Show, March 30–April 9, 2023.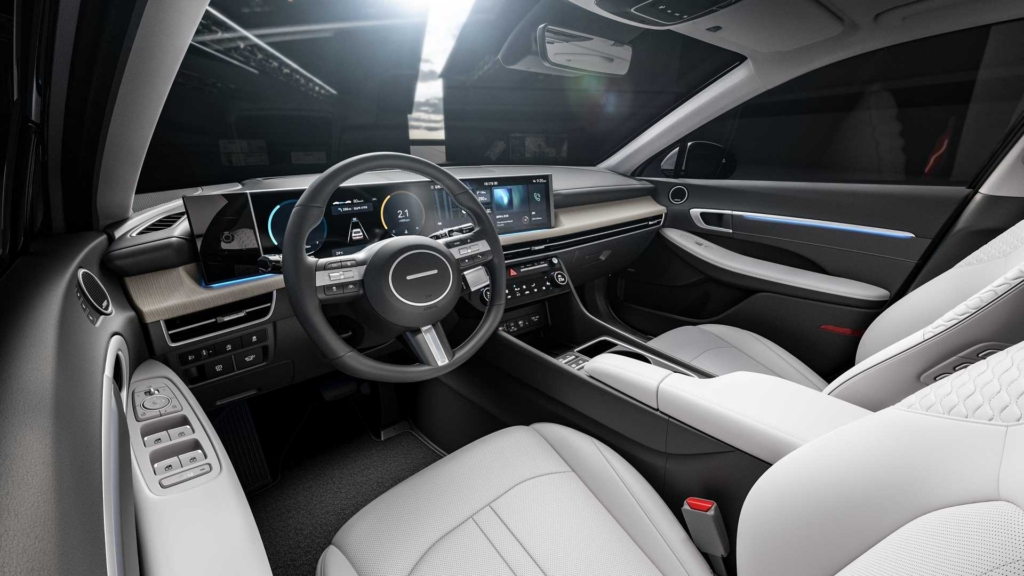 By all accounts this is a midsize sedan that has been given a sporty facelift with plenty of new features and the curved display stands out as a welcomed addition. We're pretty much entering the beginning of what will probably end up being a golden era for automotive displays as manufacturers seem to be willing to take on new innovations to spice up newer models. That means that the technology is ready for the brutality of car life, and consumers must be loving it, too.
No clear indication of who the Korean car manufacturer is working with on these particular displays, but it's either LG or Samsung, with the latter having a relationship dating back to 2017. Whichever it is, it's unlikely that Hyundai is sourcing displays from a non-Korean company.