Two of China's biggest display panel manufacturers, BOE and ChinaStar, are in the midst of implementing changes that will likely have significant effects on the 65- and 75-inch TV supply chain while also incurring challenges resulting from those very impacts, as shown by the latest analysis from the IHS Markit TV Display & OEM Intelligence Service.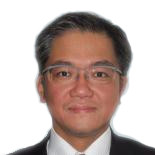 For BOE, the substantial ramp-up of its Gen 10.5 fab in Q2 2018 made the Beijing-based manufacturer the world champion in shipments of 65- and 75-inch TV panels during last year's final few months. Now with the company's plans to push Gen 10.5 capacity to 100% by mid-2019, shipments of the two large TV panels are expected to expand sizeably.
For its part, Shenzhen-based ChinaStar started glass substrate inputs at its Gen 10.5 fab, also known as T6, in January 2019, with commercialized shipments following two months later in March. ChinaStar manufactures 43- and 65-inch TV panels at the T6 fab, with the 75-inch slated for production beginning in the middle of 2019.
The compelling numbers from both BOE and ChinaStar can't be overlooked. For years, hegemony of the 65- and 75-inch was claimed by Korean titans, Samsung Display and LG Display, alongside Taiwanese makers, AUO and Innolux, with both Japan's Sharp and the Gen 10 fab of Hon Hai-Sharp joint venture, SDP, owning the 60- and 70-inch space. The hefty production capacity of BOE and ChinaStar, however, has now reshaped the television panel supply chain for the 65- and 75-inch sizes, and their production is also impacting the activity of original equipment manufacturers (OEMs) in those panel sizes.
The sufficient supply and low cost of both large panels are also facilitating the entry of other players into the market for larger screens. These other players now able to penetrate previously inaccessible markets including smaller TV and tier 3 brands, together with their OEMs and original design manufacturers (ODMs). Xiaomi TV is a good example of a rapidly rising brand, with Huawei also projected to join the group in 2019.
This year, BOE is targeting shipments of 5 million units of the 65-inch and 3 million units of the 75-inch, while ChinaStar is aiming to ship 2 million units of the 65-inch and 800,000 units of the 75-inch. Together, both display manufacturers will ship in 2019 a total of 7 million units of the 65-inch and nearly 4 million units of the 75-inch.
But who is the customer?
While BOE and ChinaStar have succeeded in expanding capacity and have substantially boosted their manufacturing output, an important consideration remains: the customer—in this case, the TV manufacturers that must first qualify for their own use the panels made by BOE and ChinaStar; and following qualification, must then design the panels into their respective TV models—a process known in the OEM and ODM industry as "design-in." Despite the large production numbers of BOE and ChinaStar, adoption of their panels was never a given, and the record must be examined to determine the customers of the two Chinese manufacturers.
Who is buying the 65-inch panel from BOE? The answer: Four of the global top five brands, including Samsung, LG, Hisense, and Sony. The lone holdout from the top 5? It's TCL, which is not interested in purchasing the 65-inch from BOE because ChinaStar, a member of the TCL conglomerate, is about to mass-produce the 65-inch with the ramp-up soon of its own Gen 10.5 fab.
Meanwhile, BOE is also shipping a substantial number of 65-inch panels to BOE VT, its own subsidiary, as well as to China New Century (CNC), a China-based white-box TV OEM and ODM, adding to its total client shipments. The chart below shows BOE's shipments of the 65-inch TV panel to its various customers.

Who, then, is buying BOE's 75-inch TV panels? The same companies that are customers of BOE's 65-inch panel. The exceptions are TCL again, as well as Sony. But unlike the 65-inch space, BOE has a tougher job in the 75-inch panel segment, where it will be in competition with ChinaStar as the latter starts production of the 75-inch at its Gen 10.5 fab.
Moreover, panel makers like AUO and the two Korean giants won't be yielding the 75-inch market to BOE easily. At the start of the year in January, BOE started shipping the 75-inch to customers like LG Electronics, Hisense, Samsung VD, Skyworth, and the white-box or tier 3 market.
Given all these factors, price competition on the 75-inch among TV panel manufacturers is likely to be harsh this year, IHS Markit believes.
The chart below shows BOE's shipments of the 75-inch TV panel to its various customers.
For all their aggressive shipment targets in 2019, BOE and ChinaStar have not gained enough "design-in" customers. This means that tier 3 brands—with their more relaxed qualification criteria—will be expected to play a big role in digesting the leftover 65- and 75-inch panels that BOE and ChinaStar are unable to offload to their current big-name customers.
For more information related to this story, subscribers can refer to two of our more recent articles on this subject:
David Hsieh, a recipient of the distinguished title of IHS Markit Technology Fellow, is research & analysis director at IHS Markit, This article was originally published on the IHS Technology Blog and is re-published with kind permission.