In a recently released video from BMW, the firm discusses its head up display (HUD) offering as well as its future plans. It's no surprise that BMW, as one of the early supporters of HUDs, is offering more than one solution to its customers.
First of all, there is a range of different perceived image sizes (a HUD is a virtual image after all) as well as brightness. The new BMW 1 Series offers what they call a midsize HUD, which is most likely 'marketing talk' as it is the smallest HUD in the lineup, while the 7 Series has the largest and brightest HUD. The largest HUD creates an image size of over 12" (30cm), however they do not specify at what distance.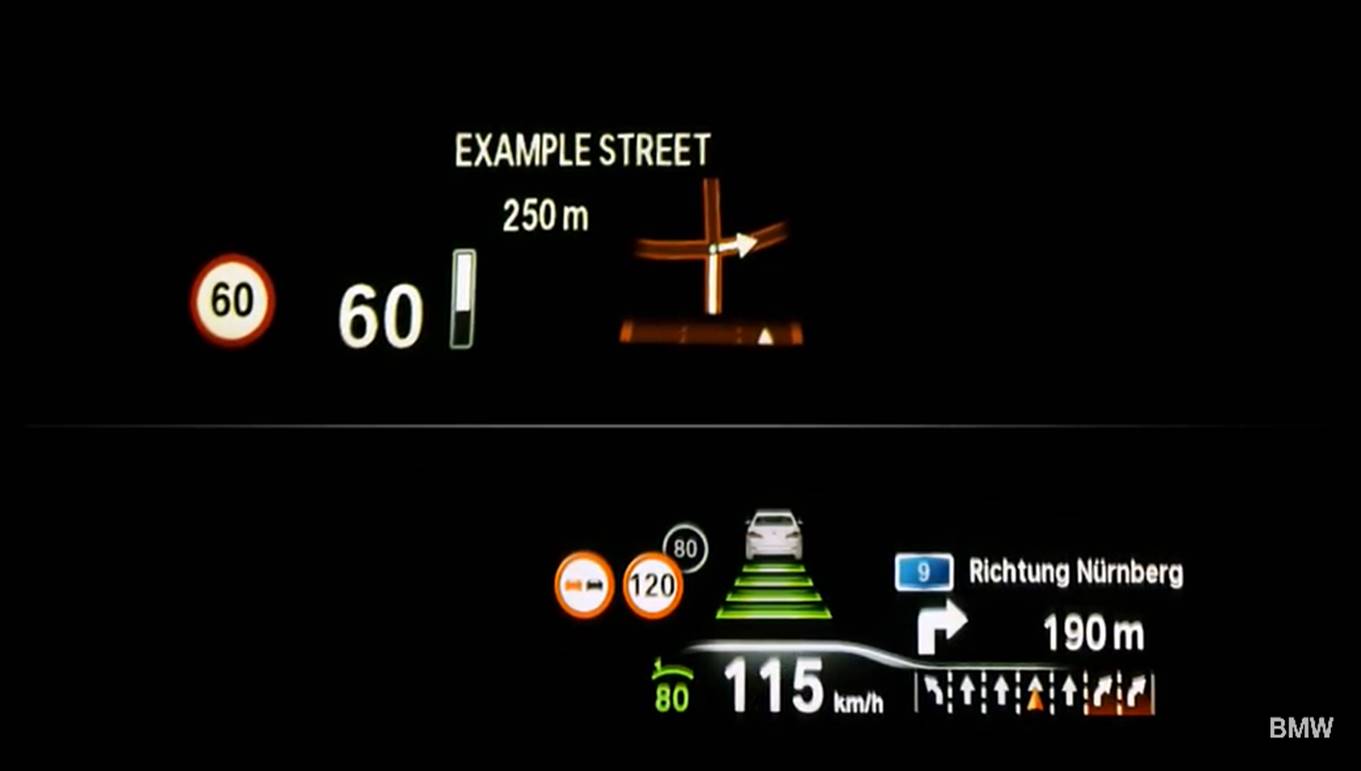 Source: BMW HUD Video
They also show that they are investing into basic HUD research to determine the best way to show information on a windshield without distracting the driver. This includes not only the content itself, but also the content arrangement and color scheme. It seems that BMW recognizes that information pushed onto a head up display can easily distract the driver and be detrimental to driver safety. This could negate the promised effect of increasing driver safety by keeping their eyes on the road.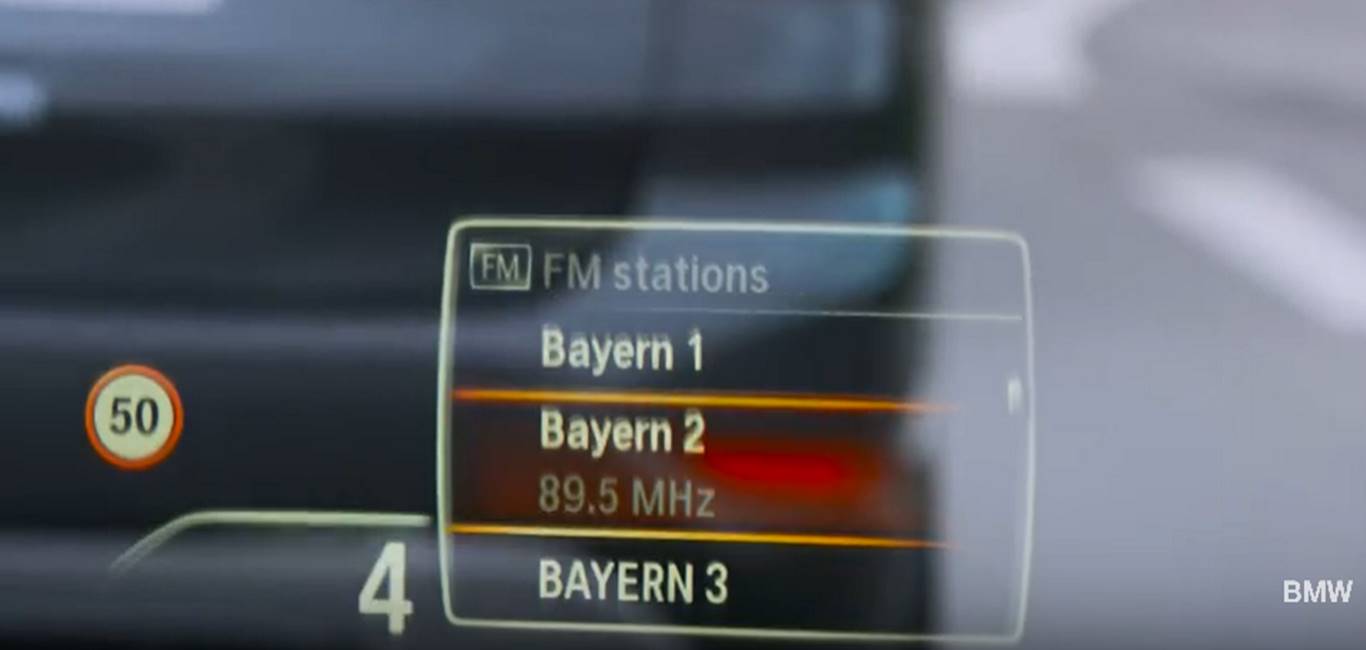 Source: BMW HUD Video
Nevertheless, BMW feels that it is safe to push some entertainment information to the HUD. For example, they allow drivers to configure their HUD in a way that will show the radio station or incoming calls for example. As they explain, it is left up to the driver to decide whether to look at this and there is a set up menu.
All BMW HUDs at this moment are based on LCD displays with strong backlights as the image source. The optical path includes several mirrors that 'fold' the optical path, and the windshield of course. Future plans at BMW include an augmented reality HUD where the content shown on the HUD is spatially mapped onto the real world view of the driver. This means that driving direction and lane changes suggested by the HUD are actually lined up visually with the road itself. Unfortunately the firm does not provide any idea of when we can expect this technology in a car. – NH