Why should PC gamers have all the fun? Indeed. Just because you can get a large screen 4K UHD beautiful monitor and drive it with a powerful GPU that is used in supercomputer, doesn't mean folks who can't afford that kind of rig, or simply prefer playing on a controller with a controller, should have to put up with rips, stutters, tears and missed frames.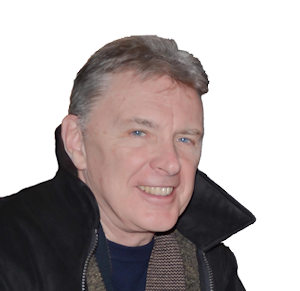 As you may recall, AMD worked with VESA on standardizing the AdaptiveSync (variable refresh rate protocol) over DisplayPort to ensure broader monitor ecosystem adoption and then they announced their proprietary HDMI extension to broaden the Variable Refresh rate adoption to monitors with HDMI-only connectivity (which is a considerable segment).
Over the last couple of years, AMD has been working with its partners to standardize variable refresh rate support in HDMI 2.1 and that is now here. The standardization effort and Microsoft's announcement of FreeSync/Variable Refresh rate support on Xbox, we will soon see TV adoption of the feature, possibly by the holidays, if not sooner.
AMD has announced that Xbox One S and Xbox One X will support variable refresh rates on FreeSync displays to synchronize the refresh rate with the console.
Mismatched refresh rates and high latency can ruin the gameplay experience and slow you down. whether you're playing an FPS or your RPG. In the three years since AMD introduced its FreeSync technology, it has become the major choice for stutter-free gaming. (Nvidia also has a solution, called G-Sync, but it is more expensive to implement, so less widely adopted – Man. Ed.)
Here's how AMD suggests a gamer will benefit from FreeSync technology:
No more choppy gameplay: FreeSync technology's synchronizes the refresh rate of a display to the framerate of compatible Radeon graphics cards to eliminate visual artifacts, like screen tearing, input lag and stuttering.
Open ecosystem, more options: With more than twice as many FreeSync displays available than the often-costlier competing technology, the industry has endorsed open standards with more than 240 FreeSync compatible displays on the market from 20+ partners.
Low-latency HDR Gaming: Announced last year, FreeSync 2 brings low-latency, high-brightness pixels, excellent black levels, and a wide color gamut to display HDR content for plug-and-play HDR gaming combined with the stutter-free experience gamers have come to expect from FreeSync.
Xbox One will also begin supporting Auto Low Latency Mode on supported TVs later in 2018, including select models from Samsung. Auto Low Latency Mode will recognize when a game is being played and automatically switch the TV to a low-latency mode. This will enable one to continue using some of the TV's video processing options while watching a movie or Mixer stream, and be comfortable that any post-processing will automatically be turned off when the user switches back over to a game.
But wait! There's more. Share Controller on Mixer was announced by Microsoft. Mixer streamers on Xbox One will be able to share their controller directly with viewers on Mixer.com. Once shared, a viewer on their PC can help control the experience with either an on-screen virtual controller or with a physical controller connected to the PC. This is available now for testing on the Xbox Insider Alpha ring.
What do we think?
As consoles get more powerful (thank you AMD) and still cost less than a high-end AIB, and as giant screen TVs drop in price at twice the rate PC displays are coming down, the economics and pure joy of playing a console with a 4K UHD (HDR) TV soar. No, they will never match the performance of high-end PC, but for folks who don't game heavily and still want a great experience, a super high-res, non-tearing bigass screen is going be a great payoff. – Jon Peddie
(for those unfamiliar with the technology, we found the video below from AMD)
This article is re-published with kind permission of Dr Jon Peddie and was originally published in 'Jon Peddie's Techwatch'