Sunday afternoon at the NAB Show Broadcast Engineering Conference was dedicated to a report on the ongoing development of the ATSC 3.0 standard. This next-generation broadcast standard is being developed to replace the existing ATSC terrestrial standard currently used in North America and elsewhere.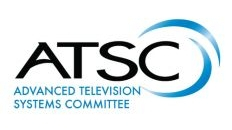 The technology is being based on state-of-the-art advances in video and audio coding, as well as advanced modulation technology. The system is planned to offer robust indoor and outdoor reception, greater data capacity under comparable reception conditions, variable channel bandwidths, different services and service levels, and multiple-path content delivery.
The system is also expected to support interactive services delivered via one or a combination of delivery networks, as well as a return path (interaction channel) back to broadcasters for interactive services and applications.
After system overviews by NAB Senior Director of New Media Technologies Skip Pizzi and Triveni Digital CSO Rich Chernock, Sony's Luke Fay described the work of the ATSC Specialist Group on Physical Layer, which is responsible for defining the Modulation and Coding, RF Signal Waveform and Core Broadcast elements of the standard. COFDM is the current (unopposed) basis of the system's modulation coding.
Youngkwon Lim of Samsung then described the activities of the Specialist Group on Management and Protocols, which is developing elements regarding services, announcement (ESG/EPG), content recognition, fingerprinting/watermarking, applications and support for second screen apps.
Consultant to LG Electronics, Madeleine Noland, reported on the work of the Specialist Group on Applications and Presentation, which includes the definition of video formats and compression coding, audio coding and closed captions. HEVC is the central contender for a video codec, which is expected to include support for HDR. Dolby AC-4 from Dolby Laboratories and MPEG-H, by the MPEG-H Audio Alliance, which includes Fraunhofer, Qualcomm and Technicolor are under consideration for audio codecs. It was announced earlier that DTS had withdrawn its proposed system. (Chernock would not comment as to why.)
Merrill Weiss, of the Merrill Weiss Group, reported on the work of the Specialist Group on ATSC 3.0 Ecosystem, which is developing a view of how all elements of an ATSC 3.0 system work together, and what are the system considerations that must be known in a television production environment when the medium for delivery will be ATSC 3.0.
Adam Goldberg, AGP LLC, described the work of the Specialist Group on ATSC 3.0 Security, which studying how to apply security and service protection to content, and Jay Adrick, GatesAir, wrapped up the Boot Camp with a description of how the new system will carry an Advanced Emergency Alerting System.
Initial elements of the physical layer for transmission are moving towards Candidate Standard, and other elements should follow. No firm date has been announced forecasting the entire standard, but sources believe it should happen by next year. – Aldo Cugnini