In its press conference and product announcement event in New York, Acer laid out its success during last year as well as the company's strategy going forward. The location was very remarkable as so far very few events take place in the new New York World Trade Center. While the floor was still under construction, the view from the 68th floor was quite remarkable.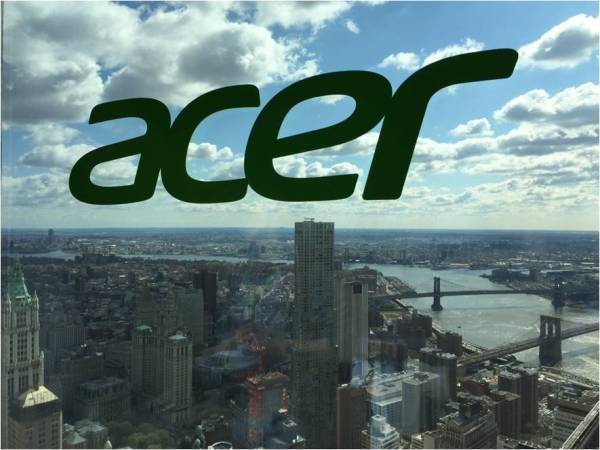 Acer made sure that everyone knows how successful it has been in the last year. In 2014, the company was number one in Chromebooks, the worldwide leader in 2-in-1, and doubled its smartphone business. In addition, Acer achieved 80% growth in its commercial business. Overall, the company sells 100,000 products every day. After declining business in the last few years, it had a successful and profitable 2014.
Acer's business strategy going forward is not different from last year and includes three major steps. Build on the strength of the existing business, accelerate smartphone growth and expand the business boundaries. The company wants to be the first to market in its new product lines and promises that it will be the "last man standing" in the PC industry.
The company announced 40 new products in total, with availability starting soon in select markets. Since this was a global press conference, there was no mention of specific market releases or pricing.
One of the key themes of the event was Windows 10 and the availability in the Acer product line as soon as Microsoft releases Win10 to the public.
Here are a few details on the newest products from Acer.
Aspire R11
A new Windows laptop with 11.6″ HD (1366×768) touch display. The notebook comes with a 360° hinge that makes this a convertible, by most definitions.
Aspire V15
A 15″ HD or FHD Windows notebook that comes either with touch or without.
Aspire E line
A colorful Windows notebook that comes in 14″, 15″ and 17″ sizes with touch and non-touch display screens with HD and FHD resolution.
Aspire ES line
A Windows notebook with 14″ and 17.3″ screens providing resolutions of HD and HDplus (1600 x 900).
Chromebook 15
A Chromebook notebook with 15.6″ display and HD or FHD resolution.
Aspire Switch 10 E
The second generation 2-in-1 running on Windows comes with a 10.1″ IPS HD 1280 x 800 display. The new snap hinge works pretty well, even though the keyboard is still on the small size but workable thanks to a relatively wide bezel.
Acer also hinted at an 11″ class 2-in-1 coming later this year. The company had some non-functioning samples at hand that showed that the larger display also allows for a larger keyboard with more spacing between the larger keys.
Iconia One 8
The Android 5 tablet has an 8″ IPS display with no air gap and what it calls Precision Plus technology. This technology allows the user to actually draw and write on the screen with a standard pencil. This worked amazingly well with a variety of pencils and stylus devices.
Iconia Tab10
A 10″ FHD Android 5 tablet that comes with FHD resolution.
Liquid X2
A 5.5″ phablet with triple SIM card and a 4,000 mAh battery for those really long phone calls.
M 220 Smartphone
This Windows smartphone is already Win10 capable and can be upgraded after Microsoft releases Win10 for the phone.
Liquid Leap Curve
Acer is going to add the Liquid Leap Curve to its smart watch offering. While the company strategy didn't mention wearable devices specifically, Acer did later say that wearables are also in the company's focus. The new smartwatch comes with a curved display, battery and board.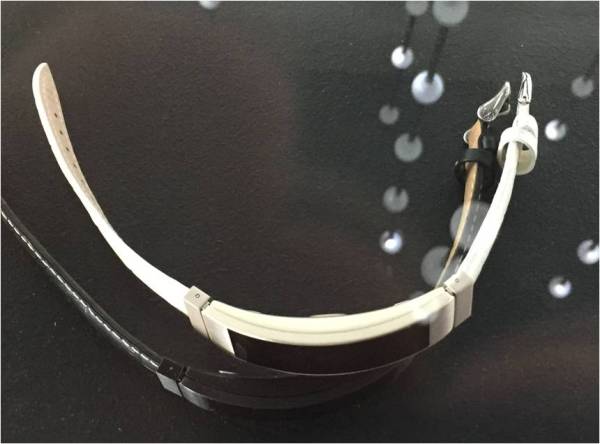 AbTouchPhone
While the typical office phone is on the decline, Acer showed a new approach to make the business phone more attractive. The AbTouchPhone is more or less a tablet with an attached handset. All functions are accessible via the touch panel. Very sleek looking indeed.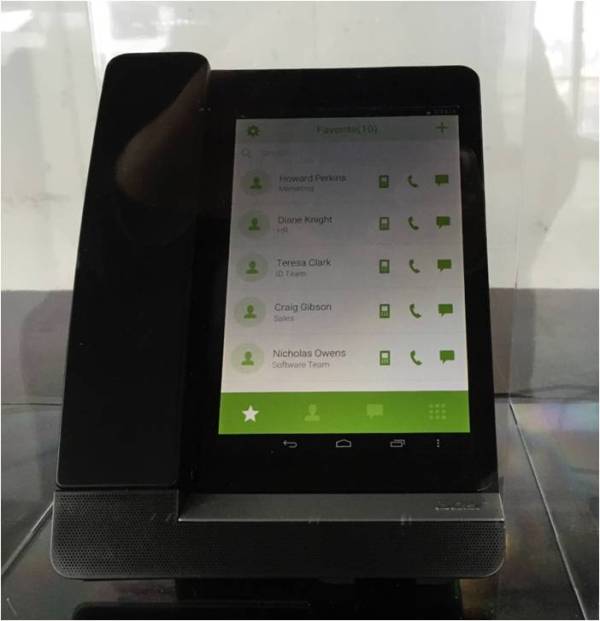 There were also a new projector, monitor and a complete line of gaming devices from desktop to Tablet. My colleague Matt Brennesholtz will be writing about these products in our subscription newsletter.
In total, Acer showed a pretty extensive line of new products that will become available throughout the year. Most of the products are made from plastic, but Acer tries to add texture and color to give them some higher-end feel. It is also promising a device with an aluminum cover as well. The displays look good and some of them use IPS technology for a better image quality. While Acer has 4k/UHD monitors, none of the new products has any resolution higher than FHD, so the company is not necessarily pushing the envelope when it comes to display resolution.
Acer is certainly showing ambition for a higher market share in the personal and business computing market. – Norbert Hildebrand