ARway Corporation, a leading innovator in the Augmented Reality (AR) Wayfinding market, has announced plans to integrate its no-code, no beacon AR experience platform with Microsoft's cutting-edge mixed reality headset, the HoloLens. This development comes just days after the company revealed its integration with the Magic Leap headset, marking another significant step in ARway's disruption of the $44 billion Indoor Positioning and Indoor Navigation Market (IPIN).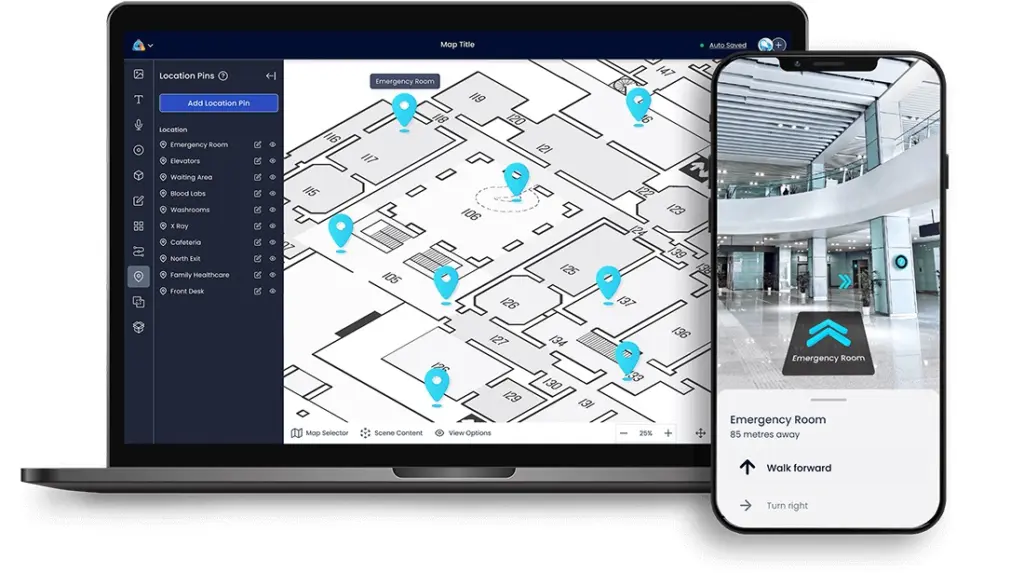 By integrating with Microsoft HoloLens, ARway aims to expand its product offerings beyond mobile devices, providing customers with greater device compatibility and increasing the potential use cases for their technology. The HoloLens, a self-contained system complete with sensors, cameras, microphones, and speakers, enables users to interact with digital content while remaining connected to the real world. It is the first untethered holographic computer, allowing users to move freely in their environment.
Evan Gappelberg, CEO of ARway, expressed enthusiasm for the integration, stating, "We are excited to announce yet another AR glasses integration, with Magic Leap and now Microsoft HoloLens. This integration will bring a new level of immersive experience to the HoloLens and ARway users, providing them with a seamless and intuitive way to interact with indoor AR wayfinding, AR experiences and 3D products, advertisements, and more."
The collaboration with Microsoft, one of the world's largest tech companies, is expected to significantly benefit ARway. With the backing of Microsoft's resources, expertise, and reputation, the integration has the potential to revolutionize a wide range of industries and applications. The partnership can also increase ARway's brand recognition, market share, and access to a broader customer base, as well as facilitate collaborations with other companies and organizations within the Microsoft ecosystem.
Gappelberg emphasized the potential impact of the integration on ARway's growth and expansion, saying, "This is a potential game-changing move for the Company, as integrating with a product from a tech giant like Microsoft brings several benefits to ARway."