The day after reporting on the Apple event that showed the company releasing the next iPhone, the new iPad Pro, a new Apple TV and a new OS for the Apple Watch, one has a kind of Apple hangover.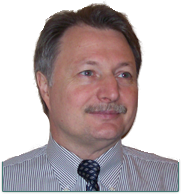 With the unmistakable style of presentation and personal fashion sense among the management, we get the strong sense of a highly directed event, where nothing is the result of a personal choice, but more like the result of a choreographed Broadway show, including music. I wonder when Apple will start selling tickets for the two or three times a year the company performs.
Don't get me wrong, Apple is such an important part of the technology industry that nobody wants any executive to "goof up" on stage. Any slip on this stage may have ripple effects through the whole CE industry, not to mention the stock markets. So, yes I can live with the choreography, even though I think it is getting a little over the top lately.
Then there are of course the anticipated announcements, published as rumors before the event. It seems to have become a competition among analysts to predict what Apple will be doing in its next press event and what devices it is developing. In the case of analysts working for financial companies, the motivation is pretty clear. What is a better way of advertising how much you are entrenched in a company than actually correctly predicting its upcoming product launches?
In recent months, Apple has been targeted by two major rumors. The first rumor is the Apple car, or as it is referred to, 'Project Titan'. The second one is about the use of augmented reality in Apple hardware or software.
Rumor: Apple Car
The car project has been covered a lot and is based on reports from board members as well as the alleged hiring of engineers and managers from established car companies. While early reports focused on the development of an electric car, there are recently more hints on the development of a self driving car as well as a large sized heads-up display.
According to The Guardian, "engineers from Apple's secretive Special Project group met with officials from GoMentum Station, a 2,100-acre former naval base near San Francisco that is being turned into a high-security testing ground for autonomous vehicles". This kind of approach would make a lot of sense for either testing a self driving car or a large sized HUD windshield.
Anyway, cars today have such a large amount of electronics, including entertainment as well as communication options that it may make a lot of sense for Apple as a CE company to offer products entering this market space. With the smartphone being the single most important device Apple makes today, and also being the most likely personal mobile device being used in the car, it may make a lot of sense for them to research various solutions in this space. In fact that is a much more likely scenario than Apple becoming a competitor to Ford, Toyota and rest of the car makers.
Source: Apple Event September, 2015
During the recent event Apple did in fact comment indirectly on these rumors. During the demo of the 3D Touch system for the new iPhone 6S and 6S Plus, the company showed an e-mail referring to the Apple Ride as a monocycle. The email was then moved to trash "to where it belongs". It is up to you on how much you want to read into this, but it showed at least that Apple executives are reading these rumor pages.
Rumor: Augmented Reality
According to Piper Jaffray analyst Gene Munster, Apple is working on incorporating virtual and augmented reality technology in its upcoming products. This was based on Apple hiring a key Microsoft HoloLens employee as well as investments in Metaio and PrimeSense. Both own patents in this space and could help Apple to enter the race to "VR and AR nirvana".
While many believe that AR and VR will be a major part of the personal mobile space in the future, most have also to admit that we are not there yet. Apple is known to work behind closed doors on projects until it believes it is ready for prime time. While one may argue that is true for every CE company, it seems that Apple is much closer to the consumer definition of 'ready for prime time' than anyone else.
While the rumors reach from new hardware like 'iGlasses' to a software implementation of augmented reality in the upcoming iOS 9 (release on September 16). During the Apple event AR and VR was not mentioned at all. I leave it up to you to interpret the absence of a comment during the event.
I am convinced that Apple is working hard on AR and VR hardware as well as software. The management would not be doing its job if it wasn't. This does not mean that we will be seeing any Apple AR/VR headset any time soon. Of course, Apple has been looking for talent in this space, and I believe we will eventually see AR and/or VR technology made by Apple entering the market, the real question is when. – Norbert Hildebrand