Aoto has a strong emphasis on rental and told us that one reason for its success in the field because its displays are claimed to have particularly good stability over the lifetime of the display. This is especially important in rental because inventory may be used for different projects and will not all have the same cumulative usage. However, contractors need to know that even if they take a range of differently aged panels from stock, they can be balanced to produce good image quality. The company told us that it has already developed 1.9mm rental cabinets that are robust enough.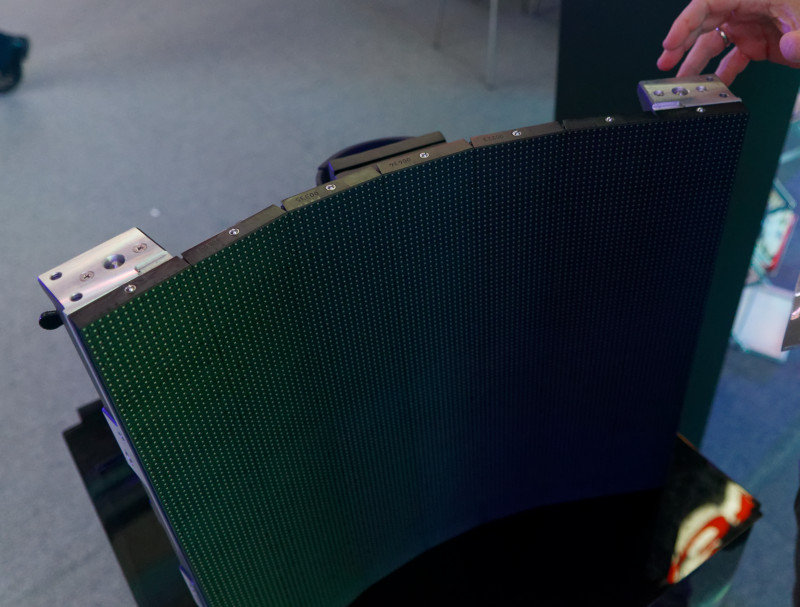 Aoto, as it did at ISE was emphasising monolithic displays and had a 130″ LED with FullHD resolution and a 1.5mm pitch. We then looked at the company's flexible cabinet, which is very flexible, allowing a complete circle with just 8 cabinets, so each can cover 45%.
It's a year since Aoto effectively took over Gtek's business a year ago and the company had a strong presence in rental, so it has seen its business in this application growing. The company has offices now in London, Frankfurt, Benelux and Barcelona and has more locations planned.