UBI Research estimates that the market for Automated Optical Inspection (AOI) equipment to find defects in OLED production will total $2.3 billion over the next four years to 2021. The largest segment will be for the inspection of the driving TFTs, with OLED deposition the next most important, encapsulation and cell process will be less. Light is shone onto surfaces for testing and the reflections are captured and analysed.
HB Technology, DIT, and LG PRI are the major AOI equipment manufacturers according to the firm.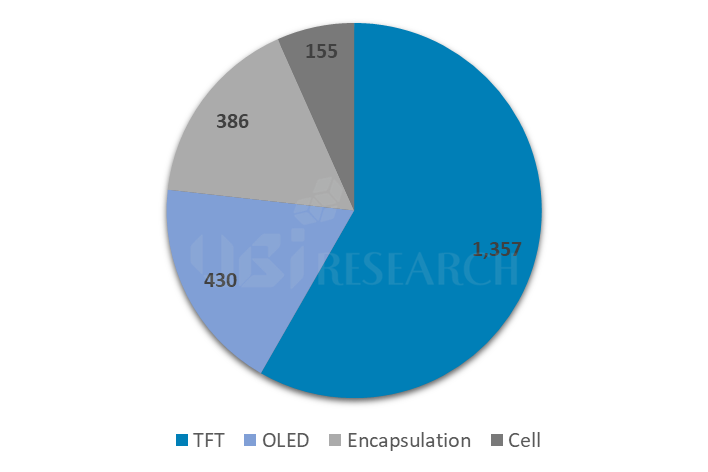 UBI estimates that the applications for AOI Equipment will be divided as above.
The AIO equipment market is just a part of the overall market in OLED inspection and measuring which the company estimates at $6.63 billion over the same period.