At Computex, Acer has shown the Predator Triton 700 gaming notebook which uses a 15.6″ FullHD IPS display in an 18.9mm thick case. Unusually, the keyboard is on the front edge of the base, with a touchpad (which uses Gorilla Glass) above and to the left of the keyboard. Early reviewers were negative about the trackpad and the assumption is that Acer expects gamers to use a dedicated mouse. They also have complained about the lack of a wrist rest in front of the keyboard. Weight is 2.9Kg and processors are Intel Core i5 or i7 and with 16GB of memory as standard. The units shown at Computex had an Nvidia GTX1080 GPU, but it wasn't clear if this would be the only option when the unit ships.
Expected pricing in Europe is likely to be around $3,650 when it ships.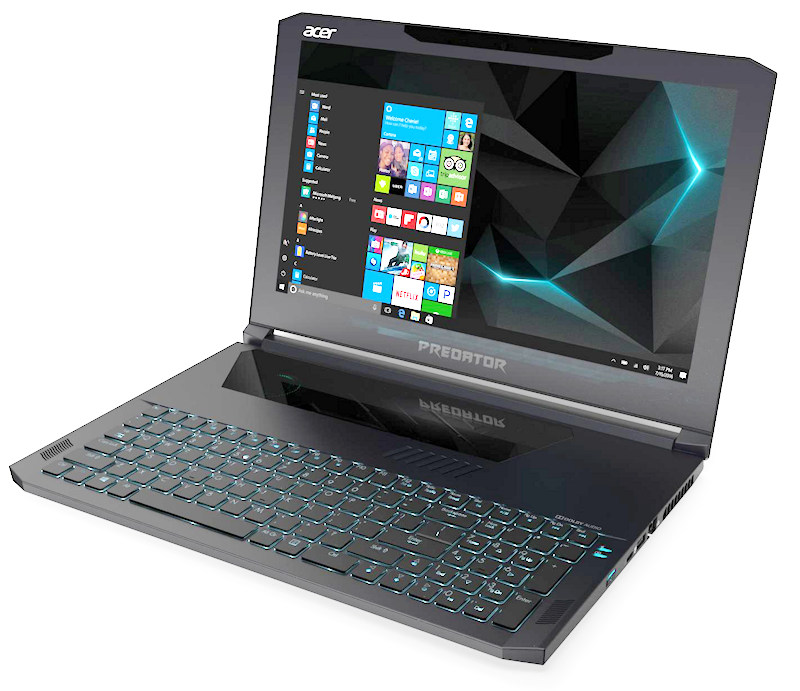 Acer's Triton 700 has an unusual touchpad using Gorilla Glass
The Nitro 5 series is intended for casual gamers and again has a 15.6″ FullHD IPS display driven by an Nvidia GeForce GTX 1050 Ti or an AMD Radeon RX550. The HDMI output can support frame rates up to 90Hz. CPUs are from Intel or AMD and memory can be up to 32GB. Pricing will be from $799 in the US and €1,099 in Europe. Storage can be HDD or SSD or a combination.