Xiaomi has launched the Mi Note 2 in China with a dual edge curved 5.7″ FullHD AMOLED display. The smartphone has a Snapdragon 821 with 4GB or 6GB of RAM and 64GB or 128GB of storage. The rear camera has 22.5 megapixels and the battery is rated at 4070mAh. The pricing in China is $410 for the 4GB/64GB version, $485 for 6GB/128GB.
The Mi Mix is a 'full face' design, with a 6.4″ screen in a case that is close to 5.7″ size, giving a claimed 91.3% coverage of the front by the display. The display has a 17:9 aspect ratio with 2040 x 1080 resolution and based on IPS LCD technology. The proximity sensor has been replaced with an ultrasonic sensor (from Elliptic Labs) to allow this and the front camera (16 MP) is at the bottom of the display. The speaker has been replaced with a piezo actuator that vibrates the frame.
Analyst Comment
Both these phones will be sold in China only, at least for the moment. The Mix gives a clue to the likely next step in industrial design development. It's a lot of years since I first said "The display is the computer", but with recent products, it is really happening!
Note the rounded corners at the top and bottom of the display (although the bottom could just be masked) – similar to the panel shown by Sharp at Ceatec a couple of weeks ago. (BR)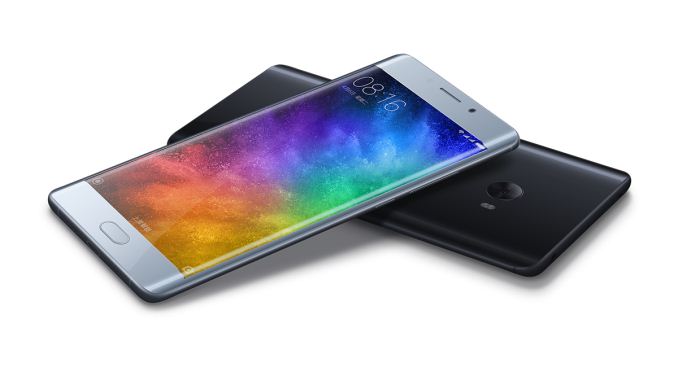 Xiaomi's Mi Note 2