Yes, smartphones are a major part of our lives, and God knows how we got along without them in the past. But like a new relationship, it's the unknown baggage that can often sabotage a perfect match. Case in point, We never signed up for a lifetime of wires and charger cubes living next to the computer, in the car and even at one's bedside.

The need for mobile power has become so acute in some situations, we even carry spare batteries (and wires to connect) in heavy smartphone (ok, camera) use, like trade-show coverage or holiday vacations. Well all that is about to change (maybe) as we enter the era of wireless charging – when we can finally leave behind the wires (but not the charging device, mind you).
Apparently, all this is not new; Digitimes reports the IHS survey taken this year that "…one in four consumers has used wireless charging on a mobile phone and more than eight in 10 has heard of the technology." That is according to Vicky Yussuff, the wireless power guru (OK, analyst) for IHS Markit. She also subscribes to the rumor reported in January by Apple Insider, and reported in these pages, that one of Apple's biggest improvements in the iPhone 7 will include the technology (Hallalulia!!.) In Yussuff's words, "…Apple is expected to release a wireless-charging-enabled iPhone in the next 18 months. This would mean both of the top two key players in the smartphone market would be on board, no doubt pushing consumer awareness closer to the 100% mark," she said.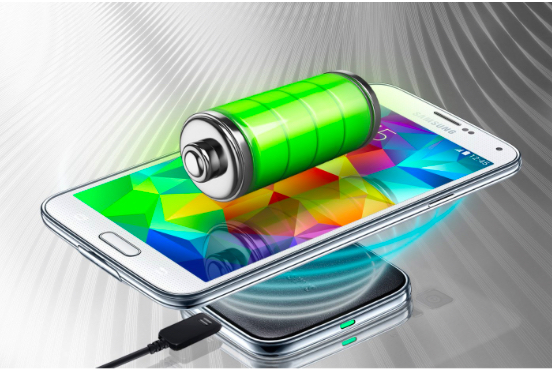 Most covering the consumer product space know that for any new technology to gain mainstream traction, there needs to be two major sources of key components, and that holds for wireless power in the form of gen 3 chip technology from Broadcom (Quick Charge) and Mediatek (Pump Express).
Taiwan-based Mediatek introduced its latest version 3.0 technology in May 2016, offering higher charging speeds and efficiency along with lower phone temperatures. They also say their v.3.0, based on its own SoC and combined with advancements from recently-acquired Richter, can cut power dissipation by more than half compared to the 2.0 version in its direct charging mode. Look for devices as early as Q4 this year using the 3.0 upgrade chips from Mediatek. Meanwhile, Broadcom's Quick Charge offers its technology in over 20 shipping devices today, including those from Asus, HTC and LG (G5) (click here for an updated list.)
Then, on the bleeding edge, we have also reported on WiGig, a data-plus-wireless-charging duo from IDT and Blu Wireless Technology that is said to integrate the two services (a 60GHz phased array technology and wireless charging capabilities) into a single solution. While the simple idea is brilliant, we can find no new information since 2015 covering the technology. Elsewhere, we've seen reports of 2V organic CMoS circuits built into tennis shoes as a wearable power source for mobile devices (see SID DisplayWeek talk 47.1 Sensor and Circuit Solutions for Organic Flexible Devices).
But back to the mainstream. As more mobile devices feature wireless charging, we see the effect stimulating demand for related analog ICs and other related components, boosting the supply side and ushering the technology into daily use. Digitimes agrees, reporting "…Wireless charging will be mostly built into high-end smartphones in 2016. The technology is expected to also be a standard feature on mid-range and entry-level smartphones, and other mobile devices in 2017," according to their supply chain sources. So long charging cord, we remember you well.
– Steve Sechrist