WayRay, a three year old Swiss based developer in the connected car space announced that it will be releasing its first two products later this year. In the middle of 2015 the company plans to release Element, a smart car tracker. In the fall of 2015, it plans to release Navion, an Augmented Reality navigation system.
Source: WayRay
The system seems to overlay navigation information on the road ahead. The system is controlled through unique touch gestures and voice commands and connects to the user's smartphone to add the option of more information driven by the WayRay app. The company claims that the app will allow additional functions when it is safe to do so.
The system is an aftermarket model that will integrate with existing cars and not only new models.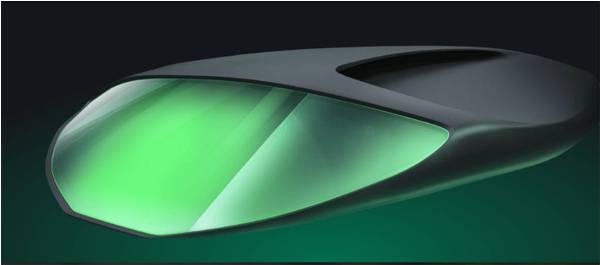 Source: WayRay
The hardware is very futuristic looking and contains what the company calls 'holographics'. There are no technical details available at this time as the company had not returned our request for more information at press time. From the description it seems that it uses a projection system that has "infinity focus'. Something that can be achieved by laser projection, for example. – NH