Are you interested in keeping up with the most innovative use cases for VR? One of the most predictive technology conferences today is the world-renown SXSW conference, a conference that specializes in the future. At SXSW, VR has always had a nice footprint, and this year no different. On three occasions, I have been chosen by crowdsourced voting to be a speaker.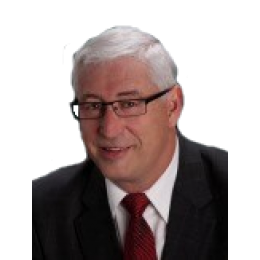 This year, due to the Rona, the traditional face-to-face SXSW Conference & Festival is being replaced, at least in part, with a completely virtual version called SXSW Online. SXSW Online is scheduled for March 16 – March 20, 2021 and will offer more than 230 distinct conference sessions.
In today's instalment, I've decided to offer a preview 'sampling' of some of the most intriguing VR use cases slated for SXSW Online this year—a glimpse of the future—peppered with some enticing video exemplars.
In Education
Some of the most interesting sessions scheduled at SXSW Online involve outer space. One session, "A New Space Age: The Virtual Collective Experience", will introduce the The ISS Experience, a new project with the International Space Station (in association with TIME Studios). This effort "sheds light on the day-to-day life of this, most distant, but 2-decade long outpost of humanity". This short trailer is worth a look.
A second session, "NASA Unleashes Space Date Across the Senses", involves the 'liberation' and 'sonfication' of traditional space images by migrating current space visualizations into VR and holographic formats. According to organizers,
"Data of objects from space have been liberated from the 2D imagery they have long lived inside. NASA experts now deliver these data so that people can listen, feel, and (virtually) move through the cosmos via holograms and other forms of extended reality". These data taken from telescopes in space – often in light invisible to the human eye – can be transformed into many different modes of experience. From listening to sounds around the giant black hole at the Milky Way's center to walking through the debris of an exploded star in VR, our Universe is universally designed and revealed anew".
Again, you've got to see this partial trailer:
A final education-focused session I would like to highlight is entitled "Time Machines, Museums and the Future of the Past". This session highlights the possibility of museums offering immersive time machines, moving beyond merely reflecting on the past towards imagining a new future. Session organizers intend to address these questions:
How will the role of museums change if they anticipate the future as well as represent the past?
How will immersive technologies alter the visitor experience in museums, providing unprecedented opportunities for audiences?
In Music
Other interesting SXSW Online sessions explore what lies in store for the future of music. In a session entitled, "Future Hybrid: How Virtuality Changes Live Music", panelists from Unity, Instagram and Magic Leap aim their sights at a future that blends IRL and virtual modalities. "The future of live music will not just be typical touring and live shows. AI, VR, virtual tickets and options will be the new normal." The session will also highlight lessons learned some from virtual live music experiences when it comes as relates to understanding audiences and keeping them engaged. And another session entitled "For Artists and Fans: Virtual is the New Normal", emphasizes "embracing virtual platforms that offer artists new ways to connect with their fans and share the experience of music" and focuses on the "maturing of volumetric capture, 3D assets, spatial audio, tracking, and virtual venues", along with what's anticipated from AR and VR in the future of virtual platforms. See this longer trailer indicating what is in store for VR in the live music arena:
In General
Let's round out our first instalment in this series with two other interesting session topics from SXSW Online. First, in the "Avatars for Virtual Reality" session, presenters will explore the latest advancements in avatars, from creation to usage. Panelists will argue that "creating realistic digital humans has become a center piece for the take-off of VR" and will discuss many of current avatar challenges on their mission to "democratize avatars", including "avatar creation, accessibility, the use of look-alike avatars, overcoming the uncanny valley, tracking and sensing systems, real-time or procedural animation, achieving natural interaction, and engagement".
The final session I wanted to tease is entitled "Post-Pandemic Resurgence, XR in China and the U.S". This unique session contrasts the differences in XR and tech start-ups in the U.S. versus China, and how differing Covid realities have affected the XR industry in both countries. As a side thought, one of the presenters is from MediaMonks,a company which had developed some remarkable immersive content, which you can scout out here.
*****
In the next instalment, we will examine even more VR tantalizing use cases being explored at SXSW 2021 Online. –Len Scrogan