Volvo has released a new augmented reality (AR) safety application for electric trucks, aimed at aiding first responders during emergencies. This marks the company's first foray into using AR technology for enhancing safety measures in electric trucks.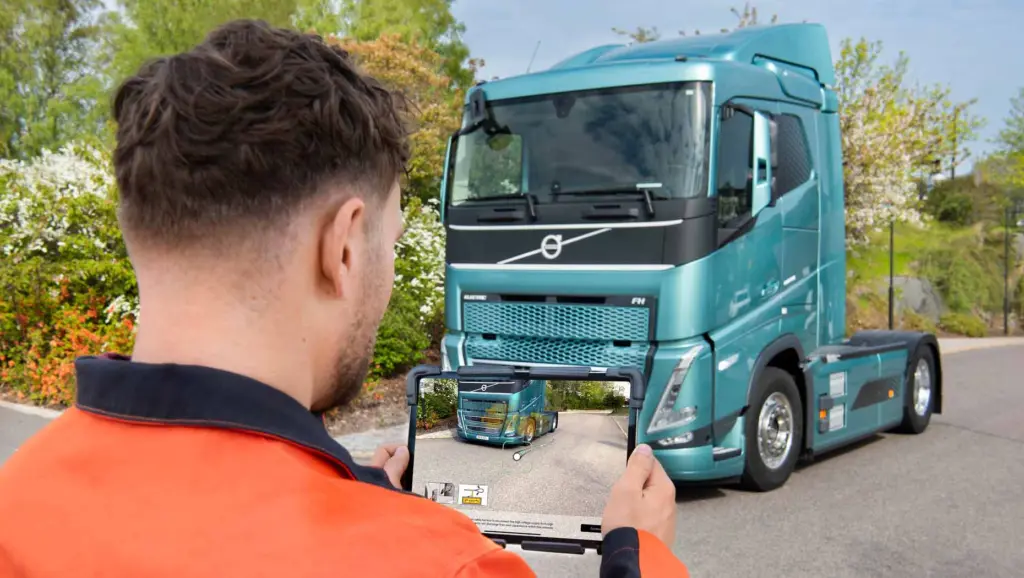 Electric trucks, which are growing in popularity due to their environmental benefits, incorporate high-voltage systems that require specific safety protocols during emergencies. This new AR app from Volvo aims to address these unique safety requirements.
The app, called the Emergency Response Guide, provides immediate and essential information from the electric truck to the emergency services team at an accident site. This information is intended to guide first responders, helping to create a safe environment for rescue operations.
Available for free download on Android and Apple platforms, the app covers all Volvo heavy electric truck brands, including Volvo Trucks, Renault Trucks, and Mack Trucks. For Mack electric trucks, AR capabilities will be incorporated in June 2023.
The app utilizes a mix of connectivity, camera, sensors, 3D modeling, and augmented reality overlays to give a comprehensive view of the vehicle. It reveals the placement of high-voltage cables, battery packs, and other vital components. It also provides a guide on how to safely disconnect the vehicle's power supply during emergencies.
The app was developed by Volvo's R&D teams in Sweden, France, and the United States. It includes all safety documents related to the electric truck, which become accessible to the app user once the truck is identified. Preliminary testing of the app in multiple real-world conditions yielded positive feedback from first responders who used it.
This app is part of Volvo's initiatives to ensure the safe use of electric vehicles. The company is investing significantly in the development of electric vehicle technology and provides various electric solutions for commercial use. The Emergency Response Guide app is now available for download from the Apple App Store and Google Play.