Vestel had a wide range of TVs as well as appliances and commercial displays – the company, of course, also produces the Toshiba TVs which were shown in a separate area adjoining the Vestel booth.
The company had taken a leaf out of Samsung's book by showing its 'Cameleon TV' which has a low brightness mode that can show wallpaper, artwork, or simple widgets from the Smart TV functions, such as clocks or Google Maps.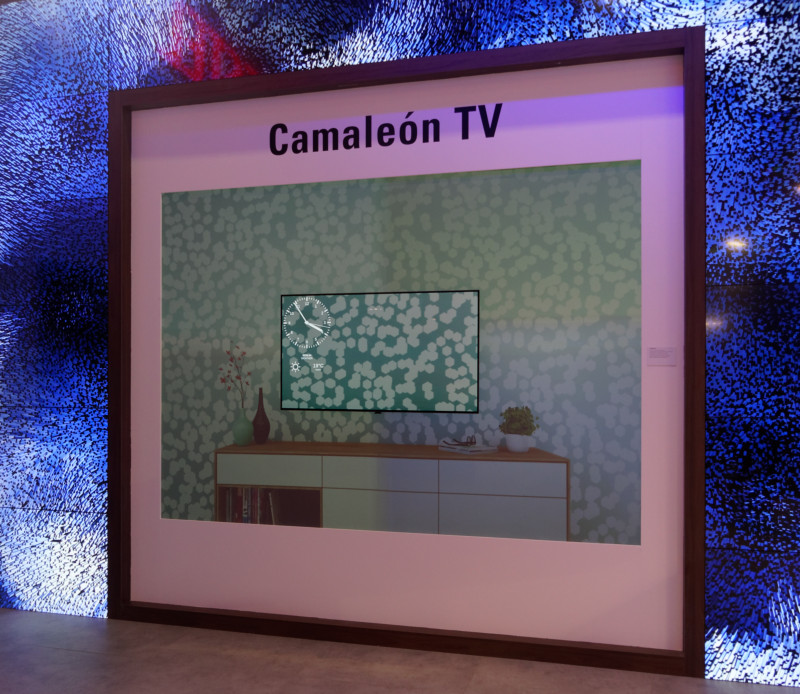 The company has developed a TV that blends into the background. Image:MekVestel is quite keen on Dolby technology and is supporting both Dolby Vision and Atmos audio. Unlike Samsung and Panasonic, Vestel believes that Dolby Vision may be more efficient than HDR10+ in bandwidth use and that may be an advantage for the technology. Vestel has been developing its HDR support and was showing a number of concept designs with up to 900 zones in 65″ and 75″. The sets should be available in 2019.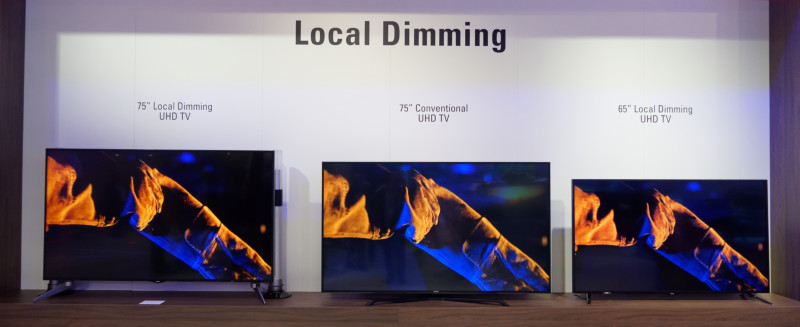 Vestel has developed HDR with up to 900 zones. Image:MekoVestel has a new interface for its Linux-based OS and is said to be easier to use and 'more intelligent'. For example, if there is nothing connected to an HDMI port, the option of switching to that port is not offered to the user. (When we got back to the office, we spotted a news release saying that Vestel has done a long term deal with Foxxum for SmartTV, so we suspect that company is behind the new interface).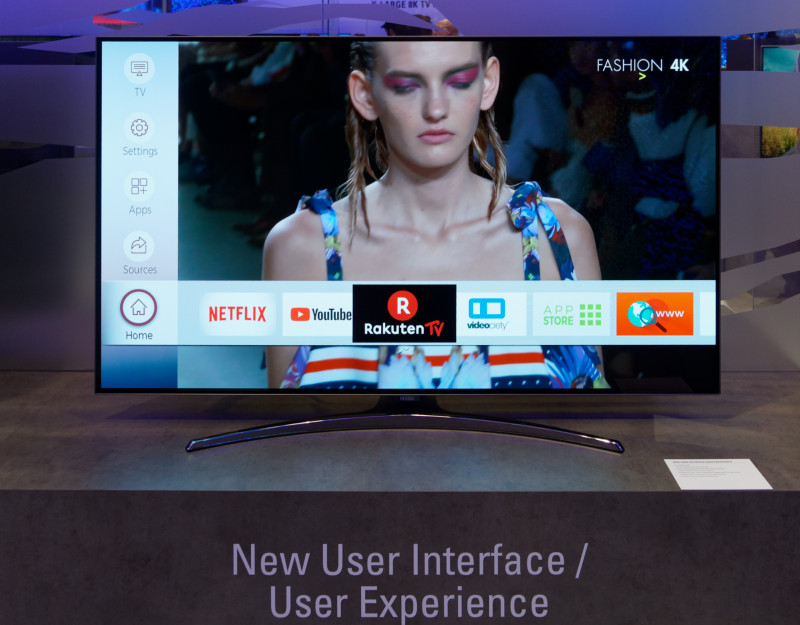 The Vestel linux TVs have a new interface. Image:MekoThe range has been extended to support features such as Irdeto content protection, without the need for a special card. TVs can be authorised directly by a TV service company to enable access to content. If the subscription lapses, the TV will no longer be able to access content. Other new support features include Pentaflix and Zattoo as well as a range of services that are important for the company's sales in Latin America. Vestel is getting its sets ready to support IoT functions and can integrate for smart health using Bluetooth connectivity. The firm is working with Eyesight of Israel to investigate the use of gestures for TV control. The system allows personalisation and optimisation for the user and their age/gender etc. (we noted that EyeSight will be at IBC and have asked for a meeting).
One of the key trends we picked up at IFA was the wider adoption of Android TV and Vestel told us that it would have full Android TVs with Android 9 in 2019.
The company was showing its hospitality TVs which are available in four different configurations:
IP-based systems
Coax distribution
Cloud
Hospitals and medical
B2B displays were well represented at the event and there was both a mirror display and a 'store assistant' display that is fitted with Cortana voice recognition so that a shop assistant can use voice control to pull up information onto the display for the consumer. Equally, the consumer themselves can get more information.
Vestel has a 'wallpaper' concept OLED, of course, and showed it with a slim cable to connect to the electronics section. The company is working on 8K and the company told us that the chassis can support that resolution.
X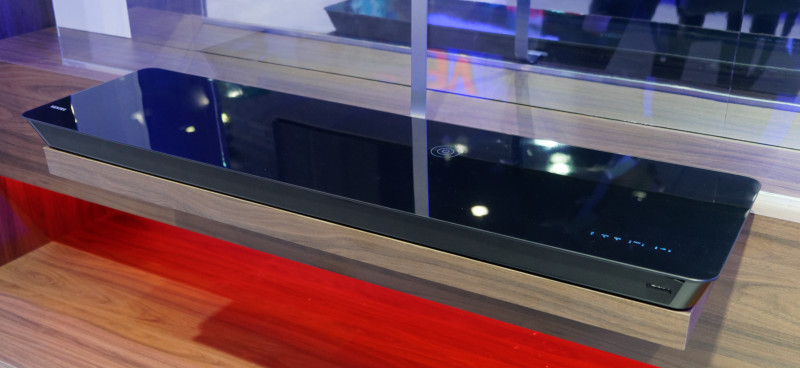 Vestel showed a wallpaper OLED TV with a separate control box. Image:MekoFinally, we had a look at the 'glass sound' OLED which is based on the technology from LG Display. It works well, we thought.