VeriSilicon announced its multi-format hardware video decoder Hantro VC9000D is now available to support the decoding of the latest VVC/H.266 (Versatile Video Coding) video compression standard, providing flexible and configurable advanced video decoding solutions for data centers, HDTVs, high-end smartphones and other devices.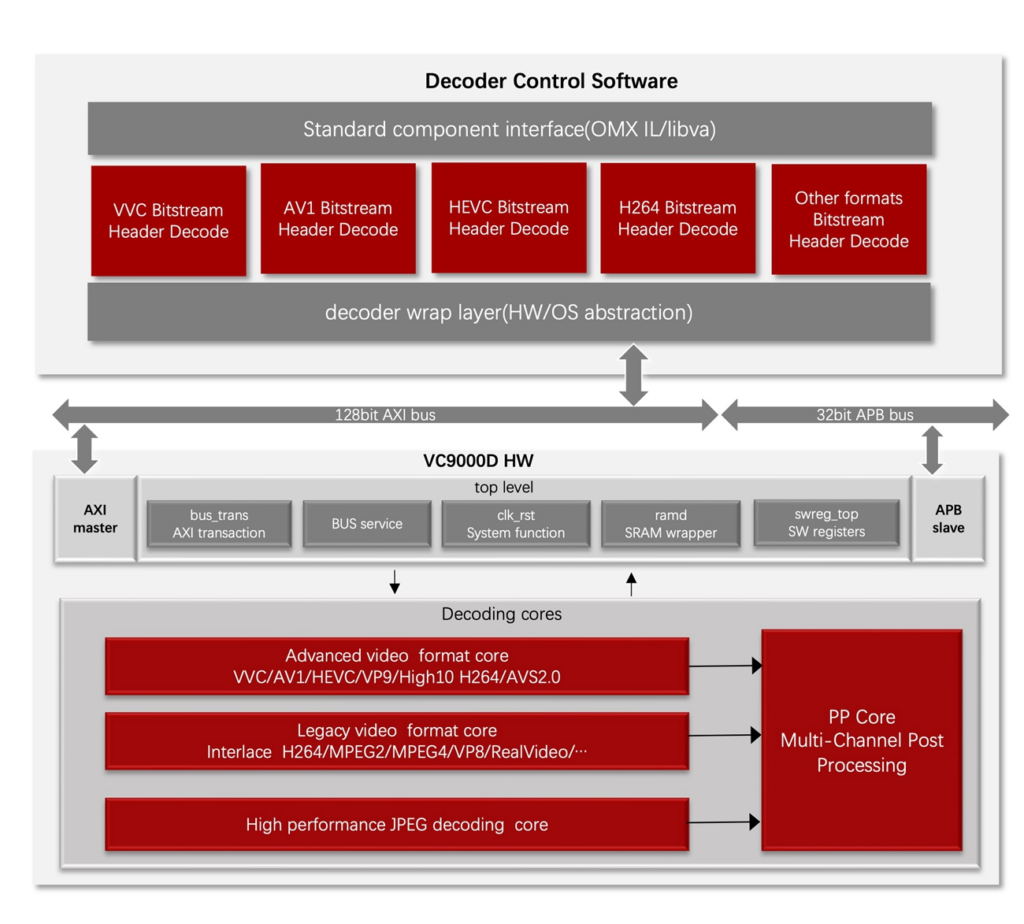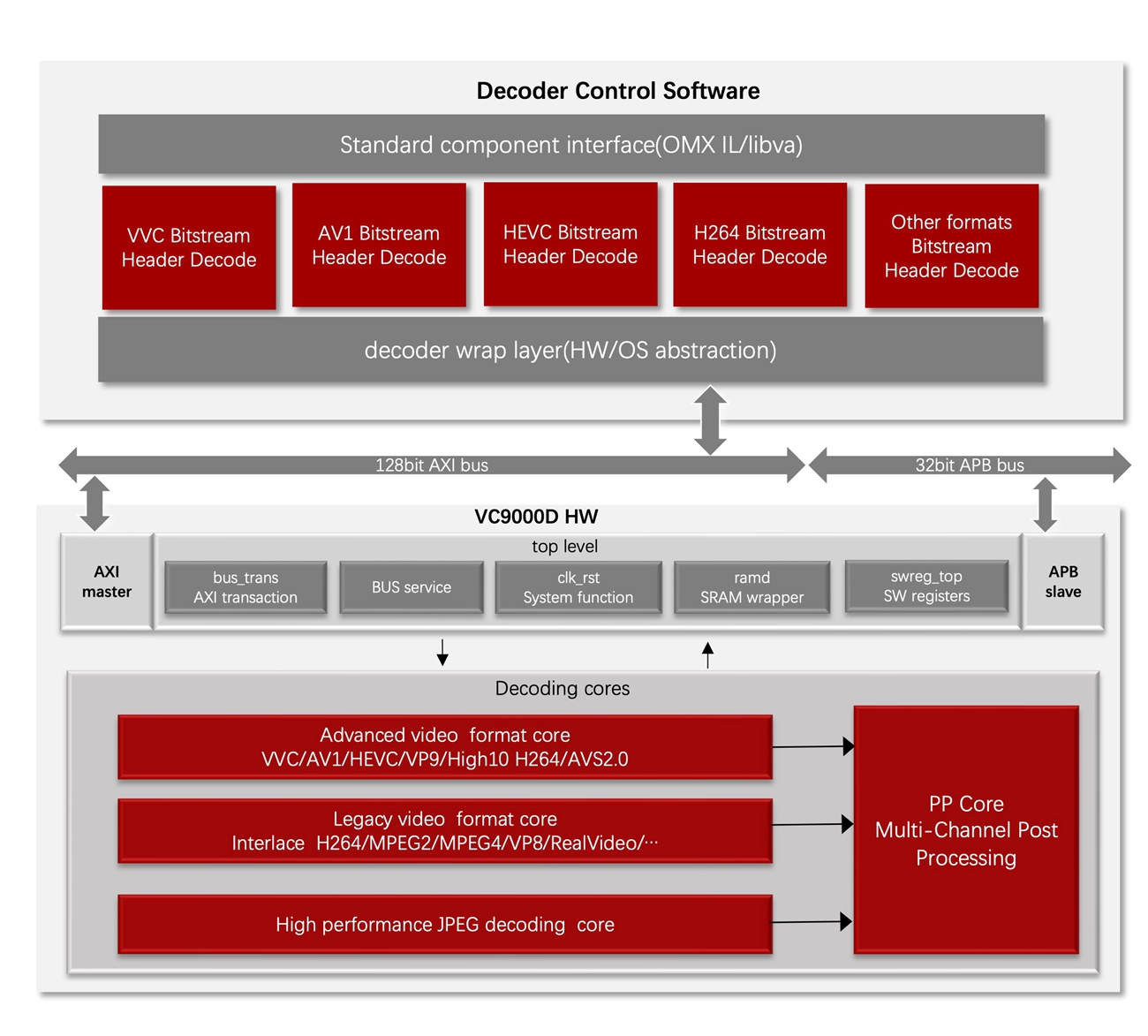 The newly-launched Hantro VC9000D comes with a multi-format unified architecture, supporting flexible configuration and performance scalability for multiple video formats. Its standalone VVC decoder, or a combination with other decoders for advanced video formats such as HEVC, H.264, AV1, VP9, AVS2, can achieve up to [email protected] performance based on 12nm process node, and [email protected] or [email protected] based on more advanced process nodes or in a multi-core mode. In addition, VC9000D also fully supports comprehensive legacy video formats including VP8, MPEG-4, VC-1, AVS/AVS+, and MPEG-2.
VVC/H.266 is the next generation of the HEVC/H.265 standard and aims to increase video compression rate by 30%-50% without sacrificing subjective video quality. It can provide better video technology support for new video types such as 8K Ultra HD videos, HDR, and 3D panoramic videos, as well as applications including adaptive streaming media and real-time video communication.
"Amid the rapid growth of centralized cloud computing, video as a primary means of communications between cloud and edge display devices, bandwidth optimization and high video quality are the key technology challenges when related applications are deployed, such as video conferencing, virtual cloud desktops, and cloud gaming," said Wei-Jin Dai, Executive VP and GM of IP Division at VeriSilicon. "VeriSilicon's Hantro video transcoding solution has been adopted by three out of the top five internet companies in China and 12 of the top 20 cloud service providers worldwide. VeriSilicon is continuously integrating the latest technologies into its Hantro video solution to empower major internet and cloud platform providers. In the future, VeriSilicon will also introduce video technology solutions with higher performance and flexibility leveraging our innovative chiplet architecture, and advanced packaging technologies."