At CES 2015, virtual reality was a topic of great interest. In our special coverage of this segment, there are lots of news stories on the personal eyewear and head mounted displays that will be needed for this experience. But the question remains: does this current wave of euphoria over virtual reality (VR) have legs?  Below are some of the issues and questions still facing the industry.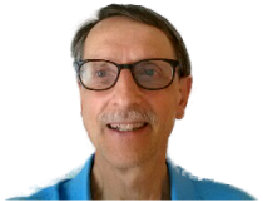 First of all, VR has been a technology that has been around for over 25 years. It has professional uses and continues to be valid in a range of professional, military and industrial applications. The current explosion of interest in VR has mainly centred around the potential to reignite interest in consumer applications, which have never really caught on despite numerous attempts over the years. This interest was catalyzed when Facebook bought Oculus for $2B. At CES, there were probably close to two dozen head mounted display options that we profile elsewhere.
Clearly having a head-mounted display interface that offers great resolution, no image smearing or movement lag, great audio, and any lack of motion sickness is needed. The latest Oculus headset, Crescent Bay, is now getting very close to this level. Other dedicated designs can and will continue to push this frontier. However, many of the other products that rely on using your smartphone as the source will offer compromises that are not likely to be very compelling for most consumers.
Nevertheless, in 5 years, it seems reasonable to expect the hardware platforms to have the maturity to make this part of the ecosystem a non-issue.
As a result, the real key to widespread adoption is going to be applications and content (no surprise there).
Oculus CEO, Brendan Iribe, said in an interview that "it is still day-zero" in the VR industry. That's a pretty telling statement that there is much more work to be done. Interestingly, he noted that while Oculus has a strong gaming community working on solutions, their perceptions of how gaming will adopt VR is changing. For example, he noted that the idea of running around with your headset on shooting at people is not going to work. Instead, the VR experience will be more passive. He also noted that other applications in the commercial and professional space are looking much more attractive to them as there is already a clear need and use case, which can be augmented for an improved experience.
The gaming VR experience is also lacking good interactivity devices. Current game controllers may not be the answer, so experiments with gloves, track balls and the other tools of the professional VR side need to be considered more seriously.
Other consumer-oriented potential applications like watching a concert, movie or sporting event in a VR environment remain unknown territory. Will consumers wear the headset for long periods?  Almost all current demos are short term demos that people often are thrilled by the first or second time they experience it. But the novelty will wear off quickly once you own a device and want to really use it. No one has done anything to understand consumer behavior using VR for longer periods – at least that we are aware of.
Plus, there is very little video-based content in a 360-degree format to even see if consumers would enjoy the experience. This is coming, as there was also a rash of new 360-degree capture devices on display at CES 2015.
Experiments are being done all over the place to capture 360-degree video, including by the major studios. For example, at CES, 21st Century Fox has crafted an immersive clip using the film Wild, while Time Warner's HBO has created a similar experience with Game of Thrones. Production company, Jaunt, released a 360-degree video from a Paul McCartney concert at Candlestick Park, the final performance at the San Francisco stadium before it closed, while Samsung announced at CES that David Alpert, executive producer of the hit zombie show The Walking Dead, will create a series of short videos for its new headset, the GearVR. Samsung's new Milk VR project is designed to help filmmakers create 360-degree content as well, promising new content every day!  And it will be possible to put yourself inside animated movies soon too.
These could be hugely compelling applications, but it really is just the beginning of the evaluation of such concepts. Further, the industry needs to develop business models to monetize its investments in the format. In addition, how will such content be formatted and delivered to end users?  Few standards exist.
But other applications may be more compelling in the short term. Museums seem like a natural application as do educational settings where topics can be explored in an immersive environment. Architectural review, both professional and residential, is being done today using VR, along with many other applications.
So while there remains much hype, activity and promise for a consumer VR market, it will take several years to know if it can really take hold. Meanwhile, professional applications will likely help fund companies along the way. – Chris Chinnock
---