TCL enjoyed the fruits of years of investing heavily in displays, TVs, smartphones and appliances that together with extraordinary ASP growth saw Y/Y revenues in 2021 up 113%, gross margins up 7% and pretax income up 303%. With 2021 being the display industry's peak year for revenue and profitability, analysts are forecasting three years of Y/Y revenue and profit declines as inflation, China lockdowns and the war in Ukraine reduce CE demand.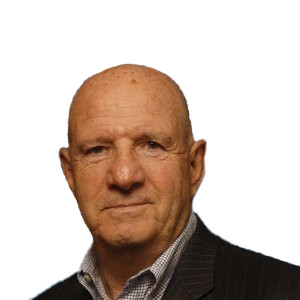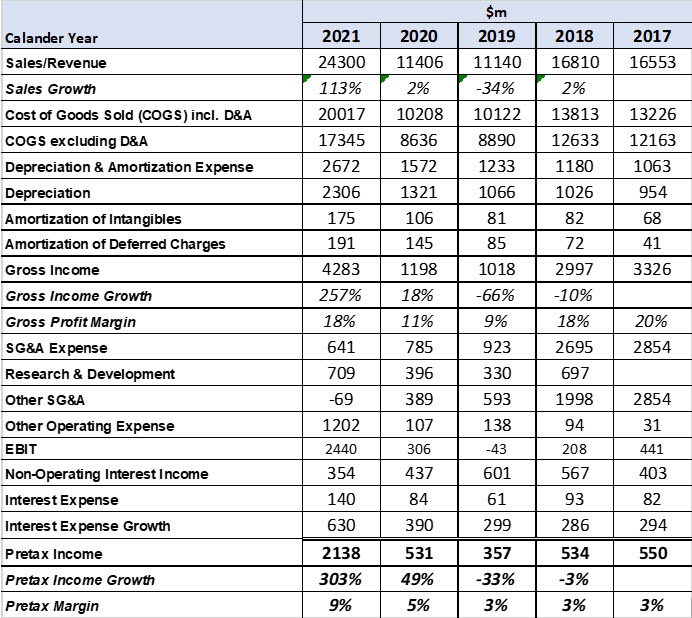 Table 1: TCL Annual Financial Performance – 2017-2021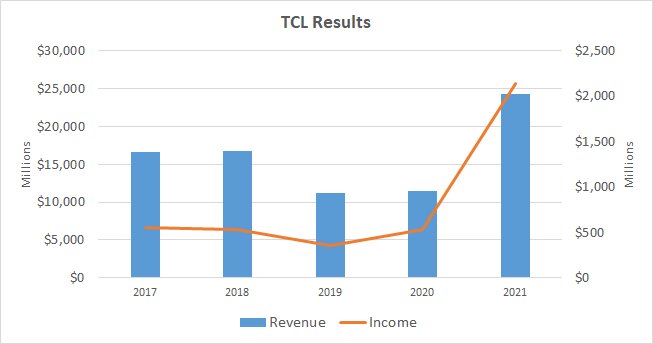 Now, TCL chairman and CEO Li Dongsheng, the architect of the company's successful growth strategy is faced with yet another potentially existential decision. TCL is the world's second largest LCD panel producer, but trails BOE by a wide margin in China's race to become a dominant OLED producer. However, TCL is looking at the opportunity to leapfrog BOE in terms of large area OLED production and LI is looking at a decision to:
— Invest the $5-7.5b needed to fund TCL's OLED TV IJP initiative, given that:
TCL has already invested $110m in a troubled JOLED, which has yet to produce OLED displays in volume even though it has developed excellent printing technology for OLED TV/Monitor applications. TCL believes the OLED TV/Monitor application will have performance and cost competitiveness over current premium OLED technologies
TCL has incorporated a wide range of changes to the JOLED formula

Expanded the material profile by adding LG Chem to the Sumitomo polymers used by JOLED
Qualifying a new high throughput, high ppi Gen 8.5 IJP
Establishing an IJP OLED Fab in Guangzhou designated as T8 to start production with 15,000 substrates/mo. in 2024 but the final decision awaits Chairman Li's approval.

At SID 2022, TCL demonstrated a 65" 8K OLED TV with luminance lower than LG Display's OLED TV and Samsung Display's QD-OLED. But TCL's roadmap is showing an increase in luminance to competitive or even higher levels within 1 year of introduction. It is not unusual for panel makers to show prototypes below commercial spec levels as both LG and Samsung have demonstrated in the past.
JOLED is operating an early version of Panasonic's G5.5 IJP, is readying the over 200ppi high resolution IJP for monitor products (27" 4K, 32" 4K) and is promoting its products for automotive applications.
TCL Group is using Kateeva and Panasonic G4.5 IJP equipment in a pilot line, while TCL/CSoT is in discussions with Panasonic, TEL and Kateeva for production G8.5 IJP equipment to determine TACT, yield, up time, reliability, repair time, P/C generation….). TCL/CSOT will select the G8.5 IJP equipment for volume production once the project is approved by management
The benefits of using IJP over VTE for WOLED or QD-OLED are that the stack is simpler with only five layers vs. 10 or more and the material utilization is almost double. The challenge has been with the blue polymer material lifetime and the overall brightness of the display. CSoT is also expected to place equipment orders for its Gen 6 OLED line T5, which could adopt high mobility oxides as a lower cost solution for LTPO.
To prepare for the decision, Li Dongsheng is visiting South Korea near the end of the month to meet local display panel equipment makers. His visit to South Korea is scheduled ahead of his trip to Japan where he plans to visit JOLED. TCL/CSoT will have to work closely with equipment makers to achieve the cost and timing parameters of the OLED fab.
The OLED TV panel market, which was once the sole province of LG Display, now includes SDC and its Gen 8.5 15K QD-OLED fab and BOE's 5K Gen 8.5 WOLED pilot line. All three panel makers are in the process of deciding on major OLED expansions, such that by 2025, capacity could increase by 2x, from 2022's 8.5m panel production goal as shown in the next figure. LGD has also been considering a Gen 10.5 fab in Paju, while SDC and BOE expand moderately. TCL's IJP fab could increase production by 3-5m panels beginning in 2024.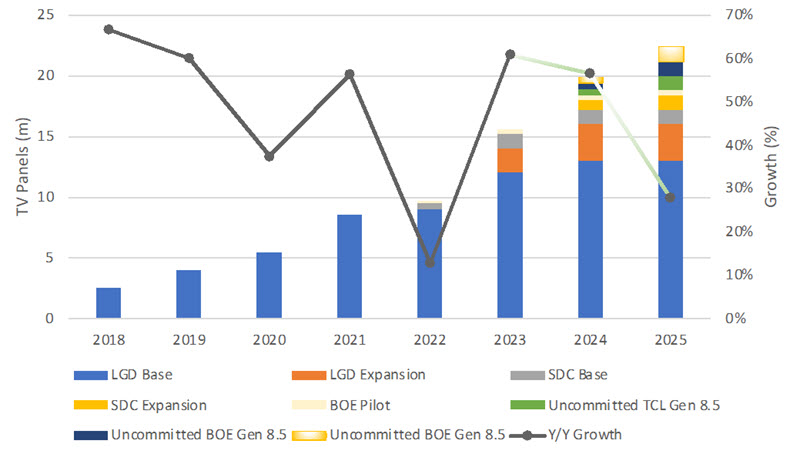 Forecast of Large Area OLED Capacity – source: Mizuho Securities, OLED-A
TV Market in Decline
Moreover, the TV set market is declining and is forecasted to drop below 200 million units for the first time in years. However, the Advanced TV segment as shown in the next figure is expected to grow from 25m sets in 2021 to 39m sets in 2026. Given the firm OLED TV capacity of 16m units in 2025, the timing sets up well for TCL/CSoT's full production timing of 2025. The market challenge is what share of the 35m in 2025 and 37.5m sets in 2026 can OLEDs garner, which will likely be a function of the price differential between OLEDs and miniLED LCDs? TCL should be well positioned to make a judgment as they are among the leaders in miniLED TV shipments.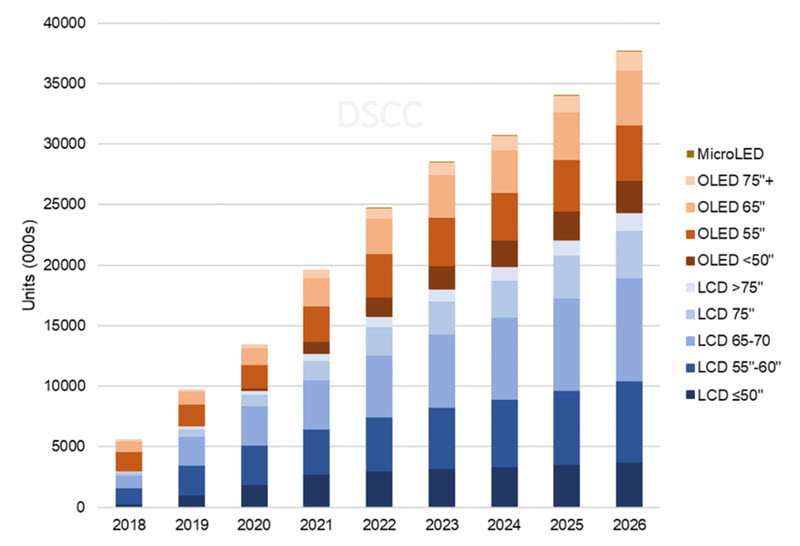 Advanced TV Set Shipment Forecast – 2018-2026 – Source:DSCC
Li Dongsheng is also expected to visit Samsung Visual to secure purchase orders for LCD display panels for CSOT, after Samsung halted its LCD purchases due to low sales of TVs. In 2022, CSoT planned to ship 44.8 million units of LCD panels, with Samsung accounting for 25% of production. Samsung and TCL have a long history of cooperation as TCL purchased Samsung's interest in a Gen 8 fab in China, which resulted in Samsung owning ~10% of TCL. (BY)