Rumours from China suggest that Sony will show a new 6″ LCD-based smartphone with an 18:9 aspect ratio and with a 'bezel less' design at this year's IFA. Sony will hold its regular press conference on the 31st of August.
Analyst Comment
JDI has announced an 18:9 bezel-less LCD at SID, so there is a source of supply for Sony to use if the rumour turns out to be true. (JDI Innovates with LTPS, Flexible and OLED) Sony has held an investor conference in which it said that it would launch two new high end devices this year in the Xperia mobile range. The high end will be the focus for the future. (BR)
JDI showed its narrow border LCDs at SID in configurations that are very close to those tried by Sony in the past. Image:Meko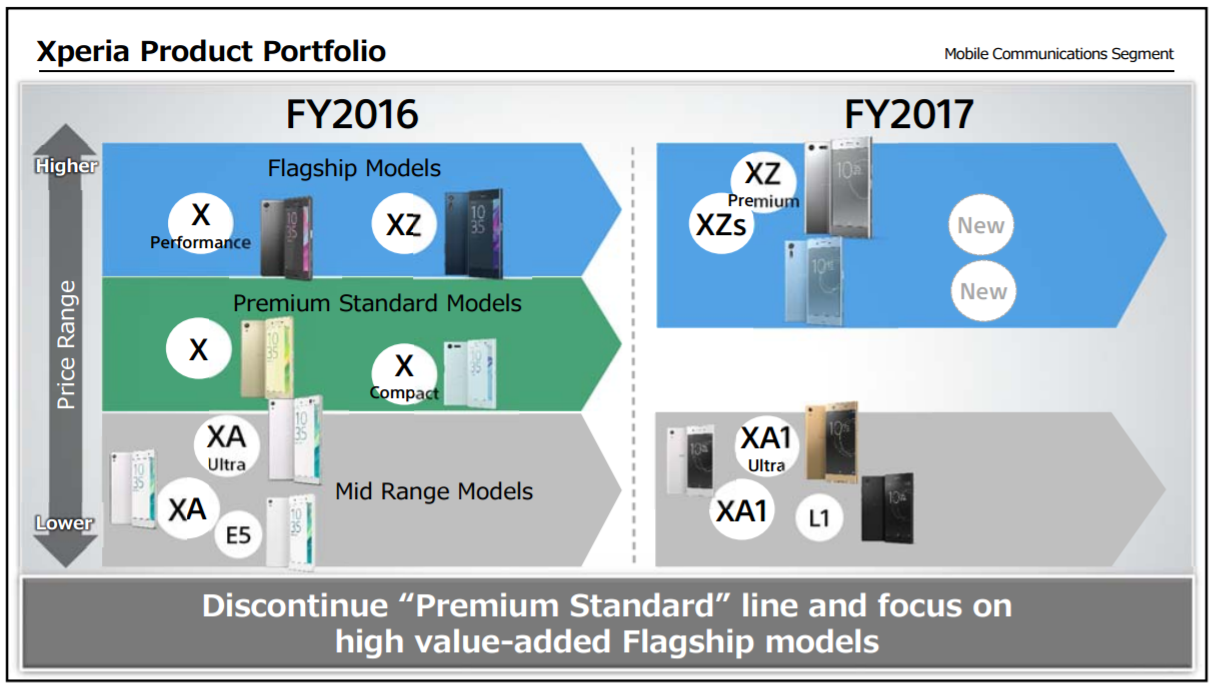 Sony Mobile showed this slide at an Investor's conference.