Every day we hear from another market research firm how AR/VR will be big business. The latest announcement from IDC is making AR/VR a $162 billion industry by 2020. This means that the current $5.2 billion market will grow annually at 181% CAGR in the time span from 2015 to 2020. In addition they predict that over 50% of this revenue will come from hardware sales, while the rest comes from software and, increasingly, service sales. These insights come from the latest release of the 'Semiannual Augmented and Virtual Reality Spending Guide'. This report covers the AR/VR market and breaks it down by regions and technologies. Interestingly the applications listed on their website do not include gaming specifically, most applications are from the enterprise market but do include video viewing.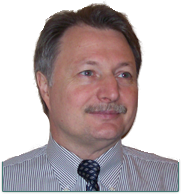 IDC sees the decrease in device prices driving consumer adoption to achieve this amazing growth market. Since they are not the only market researchers that predict big things for AR/VR, it comes as no surprise that every large consumer electronics company has to have its AR/VR development group figuring out how they can claim their portion of the $162 billion prize.
For example, in their most recent developers conference, Intel announced a 'merged' reality headset that will "blow away all competition". Of course, the kit will not be available until 2017 and they are still figuring out what the best compromise between performance, features and price will be. And, stupid me, I thought this is what Oculus has been doing for a few years now. I was also under the impression that, so far, all attempts by Intel aimed at the consumer device market have ended in them refocusing their efforts on the supply of semiconductor chips.
So here are my lessons learned on the development of the AR/VR market:
Lesson One:
If you are a big company involved in consumer electronics, and mobile computing in particular, you need to bring some new ideas to the head mounted display device. Any kind of sensor and processing idea will do for now. Just make sure that you create a new form of 'X'R where 'X' stands for any adjective you see fit.
Please don't get me wrong, I am not making fun of the companies that actually try to improve the functionality of a headset (AR, VR or any other kind of R). This definitely includes Intel and many others from a device perspective, but from a marketing perspective, I don't get how the whole 'R' thing will create any kind of better product or consumer acceptance.
Intel's merged reality provides a user with 'presence' in the virtual worldLesson Two:
Hardware development is by no means at the point where a mass adoption of such devices is imminent. We are still looking at the implementation of more-or-less standard components in demonstration units, aka development kits. These early development kits are very important to drive the software (app) development cycle. This creates the content that will ultimately drive the hardware specifications and consumer adoption.
It also shows how far away from products for mass adoption we are today.
Lesson Three:
If you missed your entry point to this market, go out and buy a start-up company that has done the work for you. At a minimum you can expect that your stock value will go up, even if you grossly overpaid for the start-up company.
Coming back to my topic, I wonder how the display industry will be able to benefit from the AR/VR development hype? So far we know that Oculus is banking on OLED displays to make their VR headset more acceptable. This has actually to do with the technical advantages of OLED, such as the faster switching times of the display, for example. In the AR side of the market we are still looking for a better optical combiner to see which display technology will be the optimal candidate.
There is very little known of AR/VR-specific display technology development at this point. With some certainty we can assume that the Oculus Rift displays are somewhat tweaked by Samsung to achieve the Oculus specification. As a compensation for such efforts by Samsung I would think that the cooperation between Samsung and Oculus resulted in the Samsung Gear VR release ahead of the Oculus Rift.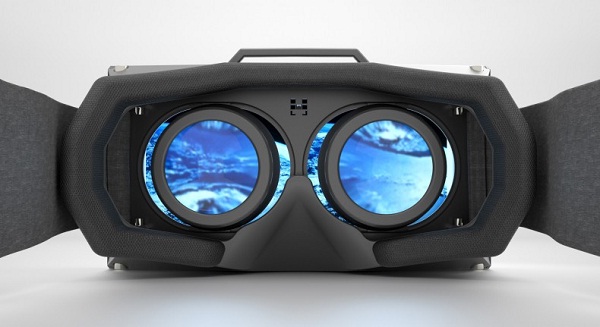 By now, I would expect all major display makers have at least one project to develop a better AR/VR display. For a first step, the development of higher resolution displays for smartphones is creating displays with a higher pixel density, which aligns well with the demands of high resolution VR headsets. With OLED offering faster switching speeds, the logical focus for VR headset makers will be high resolution OLED displays. This aligns well with the overall display roadmaps for mobile devices.
The development of displays for augmented reality headsets is a little more tricky. So far developers are using displays with less than FHD resolution, based on the demands mainly dictated by pico-projector applications. However, the development of AR headsets is limited by the design of the optical combiner. With the development of flat optical combiner technology we will see what display works best in this application. There may be some synergy possible between AR headsets and automotive HUD development, but we have to keep in mind that the automotive HUD industry is just switching to microdisplay solutions. Development is just getting there and that goes for both HUD and AR applications.
In general, I will agree that AR and VR hardware will become a driver for display makers in terms of pushing specifications. On the display demand side, I would think that even 2017 will still be a slow year. AR technology development takes time and VR demand is just too limited in its addressable market size to influence overall sales compared to the smartphone market.
– Norbert Hildebrand