Just one year back, the outlook for LTPS LCD (Low Temperature Polycrystalline Silicon Liquid Crystal Display) was filled with fear and uncertainties as smartphone brands such as Samsung, Apple and top China brands shifted their focus to Flexible OLED displays.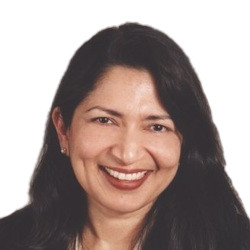 LTPS LCD has been the display of choice for most high end products and iPhone models in recent years, but intense interest in flexible OLED display, rave reviews, an expected iPhone shift to OLED and hopes of higher adoption rates created demand uncertainties for LTPS LCDs last year. This year is bringing a change. After slower than expected sales of the iPhone X, the industry's mood is shifting. Can it bring new opportunities for LTPS LCD?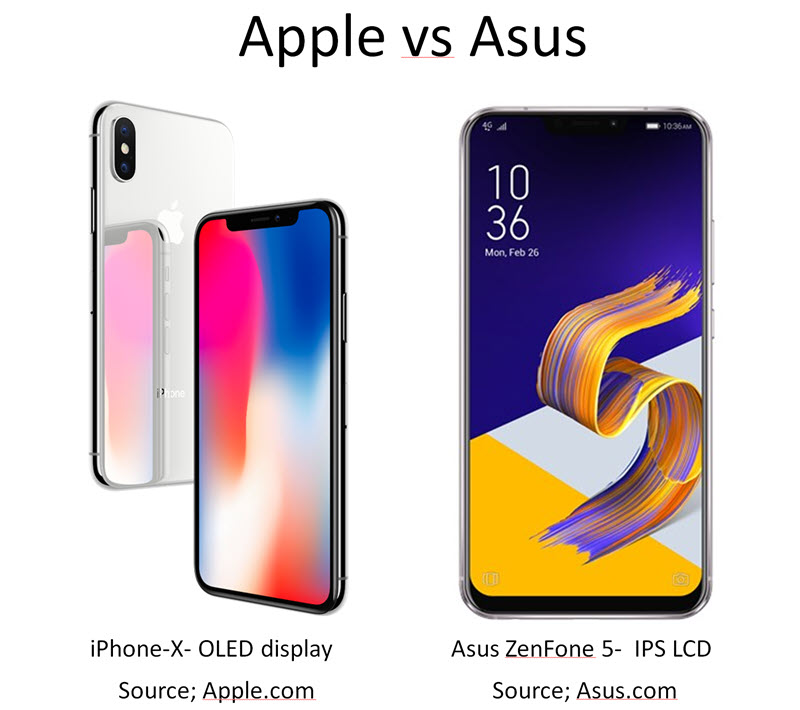 Slow demand and increased LTPS LCD capacity resulted in oversupply
The success of LTPS LCD panels in high end smartphones, especially iPhones, led many display companies such as JDI, BOE, Tianma, AUO and Sharp, to invest in Gen 6 LTPS LCD fab capacity aggressively in the last few years. The rise of flexible AMOLED and Apple's decision to adopt that technology has created challenges for LTPS LCD. By the end of 2016, some display suppliers started to delay their expansion plans for LTPS and to focus more on AMOLED displays. Nevertheless, substantial growth of LTPS LCD capacity came in 2017, just when industry interest was waning and global smartphone demand was slowing down. JDI from Japan continued to be the leader but there were substantial capacity growth from China, especially from Tianma.
Last year, the smartphone market also saw the introduction of very high priced phones ($850 to $999) from Samsung and Apple using AMOLED flexible displays. That has helped to increase the average ASP of phones but has not helped the growth in global unit shipments. Smartphone market growth slowed down in 2017 due to saturation in mature markets, a slow upgrade to smartphones from feature phones in emerging markets and longer replacement cycles. LTPS LCD faced fierce competition and oversupply as demand slowed down, leading to aggressive price reductions.
Lowered panel prices have the potential to help in demand creation. Reductions can enable smartphone brands to offer mid-range priced devices ( $500-$600) with higher performance, providing better value to customers. The mid-range segment of the market saw faster growth last year. In spite of over-supply and slower smartphone demand, lower prices boosted LTPS LCD panel unit growth in 2017. The year 2018 can also offer unit growth for LTPS LCD panels due to lower price, increased capabilities and the impact of iPhone X sales.
LTPS reinvented its capabilities in the face of fierce competition
LTPS LCD has higher electron mobility than other TFT-LCDs, especially a-Si (Amorphous Silicon). Since a large aperture ratio (which is possible because of the smaller transistors, enabled by the better mobility) enables better use of the light, power consumption can be reduced or brightness can be increased. LTPS LCD is suitable for high pixel densities and up to 800 ppi is already possible.
JDI's In-cell Touch LCD
Suppliers such as JDI, AUO and others are making products with advanced in-cell touch technology that enables thin, highly sensitive panels with lower costs. LTPS enables smartphones with a narrow border, resulting in full active bezel-less (or thin bezel) product with a screen-to-body ratio closer to AMOLED-based products from Samsung or Apple. Smartphone brand Asus, showcased a LTPS IPS LCD product at Mobile World Congress (MWC) conference recently, that had a similar screen-to-body ratio as the iPhone X and Samsung Galaxy products. Asus also used an AI chip to reduce power consumption further. Many smartphone brands are coming up with new designs and new, lower priced offerings.
OLED displays can be thinner, lighter, have better color, lower power and better design differentiation especially with flexible displays and plastic substrates. Foldable phones with flexible OLED displays can show truly differentiated design, which will be difficult for LCD to match. As for flexible display, OLED shines and LCD struggles. JDI is planning to introduce LTPS-based plastic full active flex smartphone displays in 2018, where it will be possible to form curved shapes. In the near term, redesigned LTPS LCD has been able to reduce the performance and features gap and even design differentiation gaps with OLED by reinvention. This can also come at a substantially lower cost. With lower price, increased supply LTPS LCD can now bring value differentiation driving demand growth.
Apple iPhone X – AMOLED impact
Intense interest in flexible OLED display, rave reviews, the expected iPhone X shift to OLED and hope of higher adoption rates created demand uncertainties for LTPS LCDs last year. After lower than expected sales for iPhone X, the industry mood is shifting. There is talk in the industry about Apple reducing flexible AMOLED display procurement in 2018. Now Apple is expected to introduce only one AMOLED model in the second half of this year instead of the original expectation of two models. Samsung Display (the dominant OLED supplier and supplier for iPhone X) is said to have cut utilization rates due to slow demand.
There is industry news about other OLED suppliers delaying production ramp-up. Flexible AMOLED display manufacturing process is very complex and costs are still very high resulting in very high priced smartphones. In the face of a slower, mature smartphone market, these high-end high priced products will not help shipment growth. Most of the smartphone growth in the next few years is expected to come from emerging markets such as India, South East Asia and the rest of the world. In these regions, there is greater need for mid-range and low-end smartphone products. This is where LTPS LCD can come to the rescue until OLED manufacturing yield improves to bring lower costs.
As I said in my Display Daily article almost one year back (May 2017), "OLED Pain = LPTS Gain", OLED pain can open up a window of opportunity for LTPS.
Window of new opportunities for LTPS
Most of the smartphone brands have ready shifted their focus to Flexible OLED for their next generation products in 2017. Lower than expected iPhone X sales, combined with Apple and Samsung Display's decision will force smartphone brands to take a second look at LTPS. Redesigned LTPS LCD-based smartphones have been able to reduce the performance, features and design differentiation gaps with OLED-based products at a lower cost. Issues with flexible OLED's high costs, lower utilization rates, delayed capacity ramp-up combined with need for lowered priced products will open up new growth opportunities for LTPS LCD. – Sweta Dash
Sweta Dash is the founding president of Dash-Insights, a market research and consulting company specializing in the display industry. For more information, contact [email protected] or visit www.dash-insight.com