Sharp Imaging and Information Company of America (SIICA) and Sharp NEC Display Solutions of America (SNDSA) have launched a new series of interactive displays called the PN-LC2, under the Aquos Board brand. These displays are designed for use in classrooms and corporate meeting spaces. The new displays incorporate features from Sharp's recent 4W-B series, along with additional advanced features and collaboration tools. These tools are often found in more expensive models, implying that these new displays provide high value for their cost.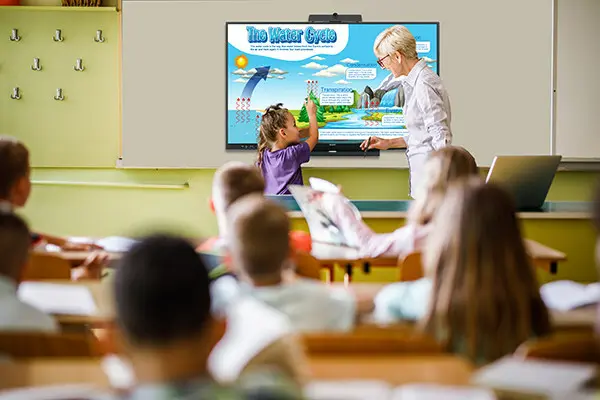 A single USB-C connector simplifies the setup process: users can walk into a room, connect their device, and begin collaborative work immediately. These displays are equipped with an integrated controller that includes whiteboard, touch screen, and wireless functionality to boost productivity. They are also compatible with various operating systems, including Windows, Android, iOS, macOS, iPadOS, and Chrome OS, allowing for a broad range of device connections.
Sharp's new series also comes with built-in applications designed to facilitate meetings and presentations. These include a timer, a voting app, a file manager, a screen recorder, and a Chrome-compatible web browser. There are also collaborative software tools like Pen Software, e-Share wireless casting app, touch viewer software, and Synappx compatibility, which are designed to make meetings more efficient and classroom activities more engaging. An optional sound bar can be added to enhance audio-visual quality during online meetings.
The PN-LC2 series is available in three sizes: 65″, 75″, and 86″ and is backed by a 5-year standard warranty. They are ready to be shipped right away.