The annual SXSWedu conference typically serves as the most innovative, fresh, and predictive venue for envisioning the future of the ed-tech marketplace. This year, the SXSWedu® Conference & Festival will be held in face-to-face format in Austin, Texas from March 6-9, 2023. This conference specializes in the future. What will the horizon look like?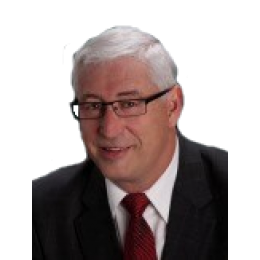 How will tomorrow be redesigned and hopefully be different from what we have today? After the pandemic, how has thinking changed in education circles? Using conference session analysis as a discovery methodology, the following ed-market trends appear to dominate the intellectual landscape at this trailblazing conference:

DEI continues its unfettered rule. As was the case last year, Diversity-Equity-Inclusion topics will be the stonking big dog at SXSWedu next year, with the most conference sessions slated. This single topic dwarfs all other topics by an insurmountable gap. But there are some new twists: keywords this year in this category emphasize neurodiversity and social justice.

Gamification is at play. Gamification is peeking its head into the leaderboard of conference sessions in a greater way next year.

AI is spiking. Interest in artificial intelligence tutoring systems (and other AI-influenced technologies) is also seeing a spike in interest for 2023 SXSWedu conference sessions. Will AI act as a salve to the incredible learning loss we experienced during the pandemic? Some hope so, but it's likely to price itself out of the scrimping education market.

STEM is alive. Similar to the last few years, strong interest remains in the STEM arena (science, technology, engineering, and math). Funding continues to be strong in this arena, post-pandemic.

Dreamers will dream. School redesign is another recurring topic that just won't go away. Dreamers, inventors, and free thinkers continue to wrestle with ways to change the structure of schooling for the better, but now with a post-pandemic lens.
It is clear from this conference session analysis that straight-up technology has secured a backrow seat at SXSWedu this year. Even more interestingly, there are a few conference sessions topics and technologies at SXSWedu that seem to be descending to new lows, losing critical attention in the post-pandemic rush to normalcy. In our next installment, we will identify and unpack some of these downward trends. Sometimes what's missing shouts louder than what's clamoring for our attention. –Len Scrogan