One of the most predictive technology conferences today is the world-renown SXSW conference. On three occasions, I have been chosen by crowdsourced voting to be a speaker. This year, due to the Rona, the traditional face-to-face SXSW Conference & Festival is being replaced, at least in part, with a completely virtual version called SXSW Online.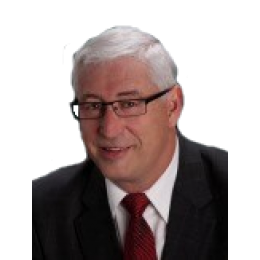 SXSW Online is scheduled for March 16 – March 20, 2021 and will offer more than 230 distinct conference sessions. According to organizers, "the SXSW Conference provides an opportunity for global professionals at every level to participate, network, and advance their careers". But don't let that fool you. This conference specializes in the future. What will the horizon look like? How will tomorrow be redesigned and hopefully be different from what we have today?

Rather than produce the typical conference session analysis I usually provide in these articles, this time I am offering just a delightful preview 'sampling' of the most intriguing sessions slated for SXSW Online, sessions that clearly speak to an uncharted future. The examples I have chosen below, I believe, will speak loudly to our Display Daily audience. All I can say is this: take notice.
Tech and the Events Industry
One of the most interesting sessions scheduled involves the transformation and virtualizing of the multi-billion dollar events industry. The session will ask the questions "what lessons were learned and what notions can be applied moving forward"? The moderator will hear from two major event organizers, both of whom have organized multiple virtual events in 2020, and lead a discussion of tech's central role in the future of the events industry. See this teaser.
When "Go Away" is a Powerful Brand Message
Another intriguing session involves keeping your customers away—as a competitive advantage. This one is hard to imagine. The session organizers describe the problem this way, but the italics are mine:
"As the pandemic persists, it's no secret that people remain skeptical about the safety of everyday activities, from dining out to going shopping. To address these consumer concerns around social distancing, retailers and marketers are turning to data-driven location insights as a way to encourage safe shopping, reduce overcrowding and limit the potential exposure and spread of COVID-19".
The session suggests that:
"By harnessing consumer insights and media formats typically used for personalized marketing, marketers can address major recovery roadblocks by utilizing real-time insights, such as stores' high-traffic hours, proximity, and more. In this presentation, marketing and data experts will explore how companies can rebuild in a post-pandemic world by using data and OOH (out-of-home) media for good".
Here's a short example, using just-in-time display technology. That demonstrates how location data can be used to bolster public safety/distancing and respond to heightened consumer worries by keeping your customers away:
Forget Fear: The Tactics Marketers Need Now
The Rona has created new challenges for marketing messages. I know this is certainly true for the education market, which is my topic for an upcoming Display Daily article. Forget Fear offers to swallow our attention with a compelling new call to action. According to session organizers,
"to succeed in this new era, brands must acknowledge how people will increasingly process their marketing messages – with snap judgements and gut feelings. Understanding how to strategically trigger these instinctive responses will allow businesses to get noticed by their distracted, mentally exhausted targets, and prompt a positive response from them. Discover how brands can tap into the essence of human decision-making. And why they must".
The Future of Retail
In another provocative session, organizers assert: "with health & safety at the top of consumers' minds, retail and e-commerce are starting to shift into hybrid models of physical / digital experiences to create new interactive opportunities to shop from home through live stream technology." Given the huge success China has evidenced in live streaming e-commerce over the last year, this panel features leaders from the fashion and beauty industries to discuss the future of retail and e-commerce and how live stream technology offers a useful medium to bring the "sensory experience of in-person shopping" to their customer's homes.
Protest Tech
Talk about a timely topic for this controversial SXSW panel session:
"For several months, protesters in Belarus have stood up to the brutal regime of Alexander Lukashenko, harnessing the power of technology to support their movement for democracy. Secure Telegram channels coordinate spontaneous protests, programmers hack into government backed media websites, displaying the real news instead of propaganda, and civil society groups transfer money into Belarus using cryptocurrencies like Bitcoin to prevent government tracing. In many ways, these cutting-edge tactics build on the experience of protesters around the world, especially those in Hong Kong. This panel will explore the connections between the protests in Belarus and Hong Kong, focusing on the growing role that technology plays in organizing and protesting".
This session explores what the future of organizing and protesting might look like, how technology is used to fight authoritarianism, and how protesters in one city or country influence the protesters in another. Wow.
Journey to a Better Brain
The final breakout session I wanted to feature sits within the arena of neuroscience. In the education market, interest in neuroscience is flourishing, but in our field, we call it learning science. Whatever you want to call it, this last featured session involves a fresh and provocative look at brain research/products/developments emerging from neuroscience and neuro-tech promise to upend your expectations:
"People have always imagined ways to be better, whether it's stronger, faster, or smarter. We're learning more about the things people need to do for good brain health, but we're also trying a whole new world of products from nootropics to addressing the gut-brain link to various forms of brain stimulation. This conversation will cover where we are now, emerging tools coming out of both academia and industry, and exciting experiments happening around the world".
See this brief video for a teaser:
One thing is for certain about all of these SXSW topics: change (and the rate of change) is clearly going atmospheric.— Len Scrogan