On August 10, Samsung held an HDR Metrology Seminar and Workshop at its glossy retail showcase and conference center in New York's now-trendy Meatpacking District. Samsung introduced a new HDR 10 evaluation – don't say "calibration" – disk and workflow for CalMAN video calibration software. The workshop was intended for video calibrators, integrators, media and analysts.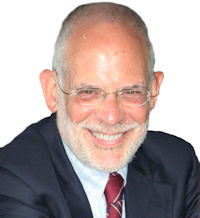 Samsung is pushing high dynamic range (HDR) and extended color gamut as selling points in its premium LCD TVs. Subjectively, the performance of these TVs is very good indeed, and in several recent demos look better than OLED sets (although it is possible that the comparison OLED set was an 8-bit model while the LCD-TVs were 10-bit Note, we were informed by Samsung after publication that the OLED TVs are actually 10 bit)
However, the immediate problem for Samsung and all other vendors of UltraHD Premium TVs is that there are no sources for calibrating sets that support the DCI P3 and ITU Rec.2020 color spaces. Calibration sources intended for HD TVs that support the Rec.709 standard will not provide appropriate results.
So, Samsung finds itself in the awkward position of selling premium TV sets whose characteristics cannot be verified or optimized by sellers, buyers, integrators, or reviewers. In the interest of accelerating adoption of UltraHD Premium sets, Samsung collaborated with Florian Friedrich of Quality.TV, who designed the test patterns and workflow.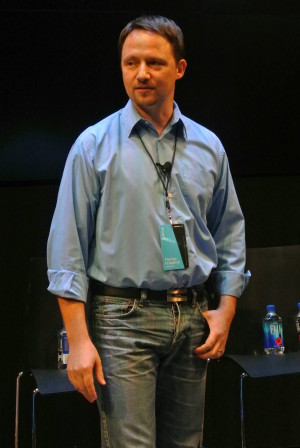 During his presentation, Friedrich was careful to call the disk a test and evaluation disk, not a calibraton disk. The reason for this is that this version 1.0 of the disk does not have all of the tools to calibrate a set completely, not to mention that some values needed for performing complete calibrations have not yet been defined. The disk and workflow are works in progress that will be continually expanded and improved.
The current test and evaluation patterns are on a 4K UltraHD disc, whose output has been verified only when played on a Samsung UBD-K8500 4K Ultra HD Blu-ray Player.
One simple example of why specifically designed patterns and work flow are needed for UltraHD Premium sets is the second test in the workflow. In the test, the TV set's contrast control is adjusted until a 1000-nit bar reaches full luminance and bars beneath it show slightly less luminance. 1,000 nits is a requirement of UltraHD Premium TVs that use LCD technology (OLED sets cannot produce 1000 nits and maintain acceptable lifetime, so they are held to a considerably less demanding standard). There is no such requirement under Rec.709, so this very important adjustment cannot be made with Rec.709 calibration tools.
Among the other tests and measurements are peak brightness in white windows of varying size; color saturation; clipping and tone mapping; panel resolution; and color gamut at different IRE levels. There are two different patterns for measuring black level. Both patterns have non-black areas to prevent the set from turning off its backlights. This native black level should be at 0.05 nits or below for a good HDR experience, Samsung's accompanying handbook says, and must be at 0.05 nits or below for an LCD TV to obtain the UHDA Premium certification (0.0005 nits for an OLED, which also have a lower peak brightness requirement of 540 nits – TA).
In addition to such measurement and evaluation patterns, there are images for evaluating dynamic range, color rendition and other image and signal processing characteristics.
These patterns and the workflow are intended for sets that use the open HDR 10 approach for implementing high dynamic range, and not for sets using Dolby Vision. Samsung personnel told me that that Samsung sets will support HDR 10 only. They were straightforward in saying that since it's an open system, there are no licensing fees, but they also liked the fact that they can freely tinker with the system and optimize it for Samsung sets.
Although this disc and workflow are, as their creators kept reminding us, a first effort, they are clearly essential tools for those who evaluate and optimize displays.
Insight Media was a sponsor of the event.
– Ken Werner