Samsung Electronics, Samsung Display, and Samsung SDI have showcased their latest automotive solutions at the IAA Mobility 2023 event. The event is taking place in Munich all this week, and is probably the best opportunity for companies, buyers, and interested parties in the design of the interiors and exteriors of automobiles.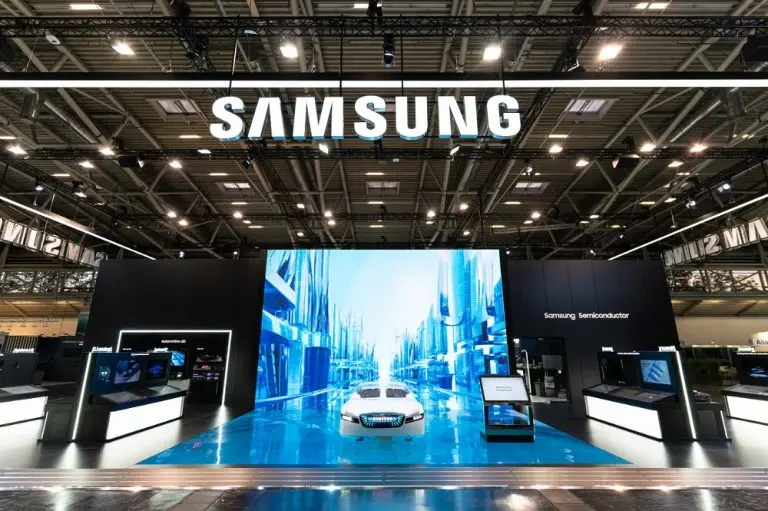 Samsung Electronics is showing a comprehensive range of memory solutions, tailored specifically for future automotive applications, aiming to become the top automotive memory provider by 2025. As for semiconductors, the company is introducing the Exynos Auto V920 processor for in-car entertainment, and Isocell auto sensors for autonomous vehicles. The company is also touting its move to mass production with its two-nanometer and four-nanometer process by 2026 and 2025 respectively.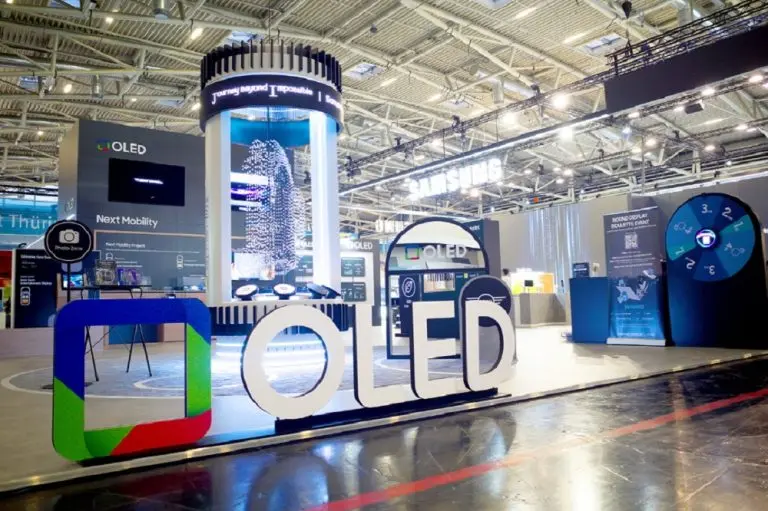 Samsung Display, attending an auto show for the first time, is focused on highlighting OLED displays as alternatives to LCDs for automotive applications. The Samsung Display booth has a setup that shows direct comparisons of display technologies for cars, and can show the level of brightness and experience of using OLED displays. The company is also showcasing foldable and rollable displays for rear seat entertainment setups. Among other products on the display, the company has intelligent LED headlights, MicroLEDs for heads up displays and AR glasses, and MiniLED displays on show. From the looks of it, Samsung is doing its best to show it has every conceivable component covered for automobile designers.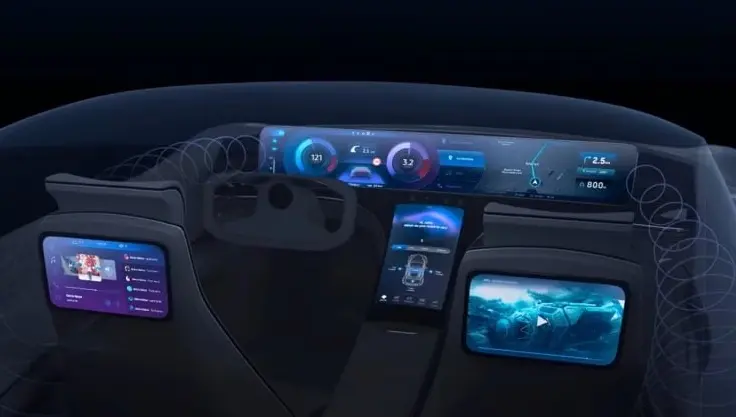 Samsung SDI is showcasing its battery solutions for electric vehicles. The company is introducing various battery products, including the all-solid-state battery and cobalt-free NMX and LMFP batteries. In additon, Harmon, a subsidiary of Samsung, is also at the expo showing off its premium in-car audio systems.