At IFA 2023 in Berlin, Chiq, a Chinese electronics company (Changhong) with brand distribution in Europe, Latin America, and Africa, unveiled its range of OLED TVs for its international markets. The range includes 77-inch and 65-inch models with 120 Hz refresh rates. The company also announced a 44-inch OLED gaming monitor with 240 Hz refresh rate.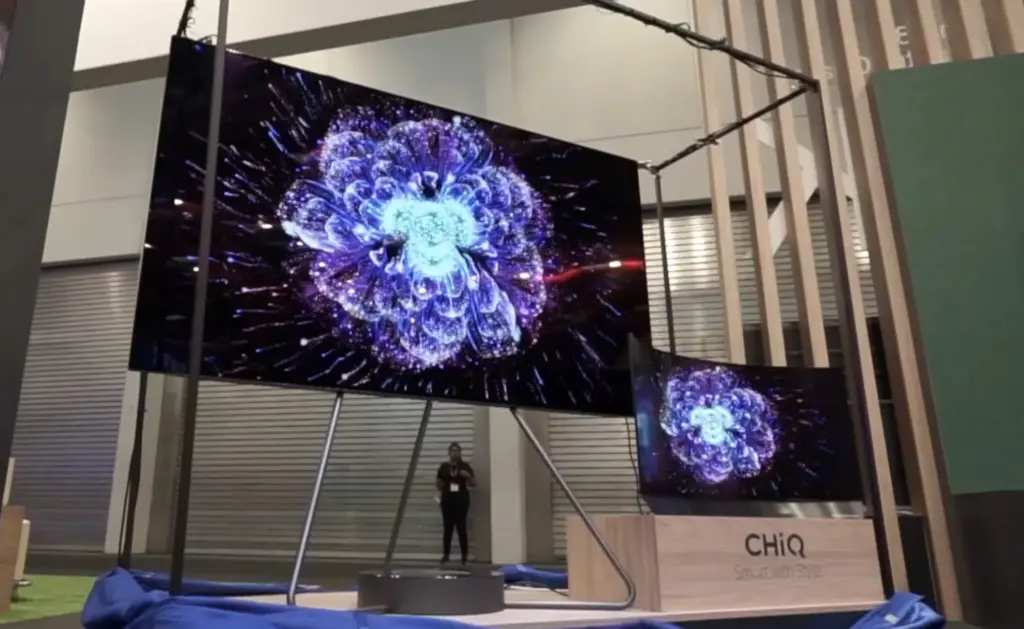 Changhong got into the OLED TV business back in 2015 and has also been all-in on 8K TVs in China where it has been around for decades, and in the day so of CRTS, was one of the biggest TV manufacturers around. While the international product line showcased at IFA 2023 is a little vanilla, Changhong likes to promote itself as putting the brains in smart TVs in China. The company kind of positions itself against LG with appliances that are meant to be intelligent and connected.
The company has long supported Google and Android TVs, but from October 2023, select CHiQ TVs in Europe will come equipped with the latest Roku OS.