Los Angeles welcomed more than 5,000 display professionals last week in what finally felt like a true return to in-person conferencing. Attendees from all over the globe gathered to discuss, share, and see the latest in display technology. While some exhibits were a bit smaller than pre-covid, there was still plenty to gawk at. Too much for me to summarize it all here, so I will pick a few highlights that remain fresh in my mind as I travel home after a week of non-stop meetings, presentations, and networking.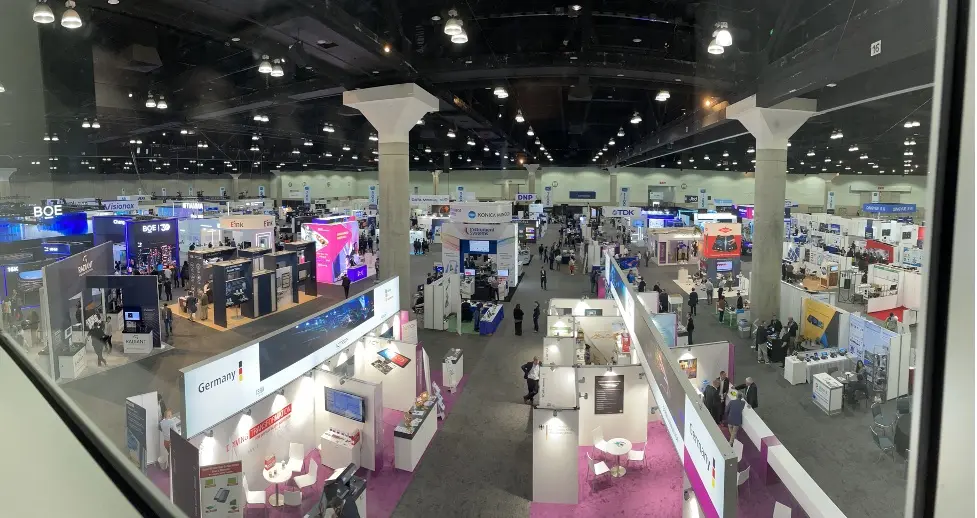 Foldables made an impression on me this year. And not only on the show floor. I noticed a number of clamshell foldable phones as well as larger foldable screens pulled from pockets and used to take notes, photos, and phone calls. I know some say the foldable revolution is coming (here?), but this was the first time I saw foldables in regular use. As far as cool demos, there was no shortage. From small size all the way up to a 65-inch foldable IJP OLED TV that converted into a table (no joke!). A slick rollable tablet-sized display at Samsung made an impression too.

The business conference put on by DSCC remained a staple event. I always look forward to hearing from the analysts who have seen the display industry ups and downs over the years. While it appears that we are starting to bounce back from rock bottom of the "crystal cycle"  the consensus seems to be that the climb back up the hill will take much longer than the fall to the bottom. Only Samsung seems to have been somewhat immune given their minimal exposure to the LCD industry and strong market position in RGB OLED. As seen below they were the only major player in the black for the past three quarters! Another business conference highlight for me were three talks in a row with a strong focus on color.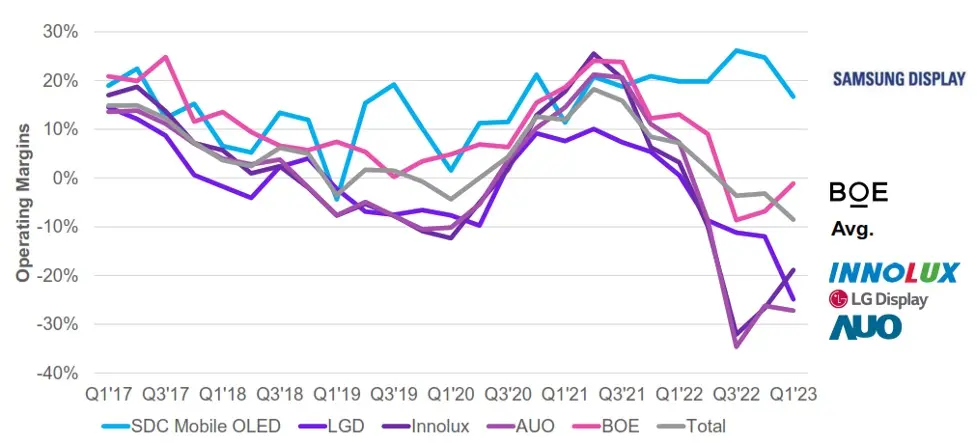 Samsung spoke about their newest QD-OLED with updated blue OLED for longer lifetime and better brightness. Based on their language choice of "heavy hydrogen" I have to assume they have adopted the deuterium approach that LG marketed strongly last year. GE shared their progress on KSF phosphor including innovations at the small size regime such that KSF can even be used as a color conversion (color filter) layer similar to the way QDs are used in QD-OLED. Nanosys continues to forge ahead as the QD trailblazer with a focus on color more than ever. There are so many great options for achieving wide color gamut LCD and we are seeing them penetrate more and more into all aspects of display tech.
MicroLED continues to build momentum. There were plenty of demos for micro-displays that will drive forward the AR and VR displays of the future, but also larger display made with MicroLEDs that looked pretty great! Cost will take time to come down, but given the push from all the big players (and many small ones) it seems likely that in the next few years we will see a display with MicroLED (that doesn't require a high interest refinance on your house to afford). Eric Virey gave a nice summary of all the fabs under construction or planned, and quite a list it is! From the experts I heard from at Display Week it sounds like the apple watch (2025?) will probably be the first true consumer MicroLED product to look forward to.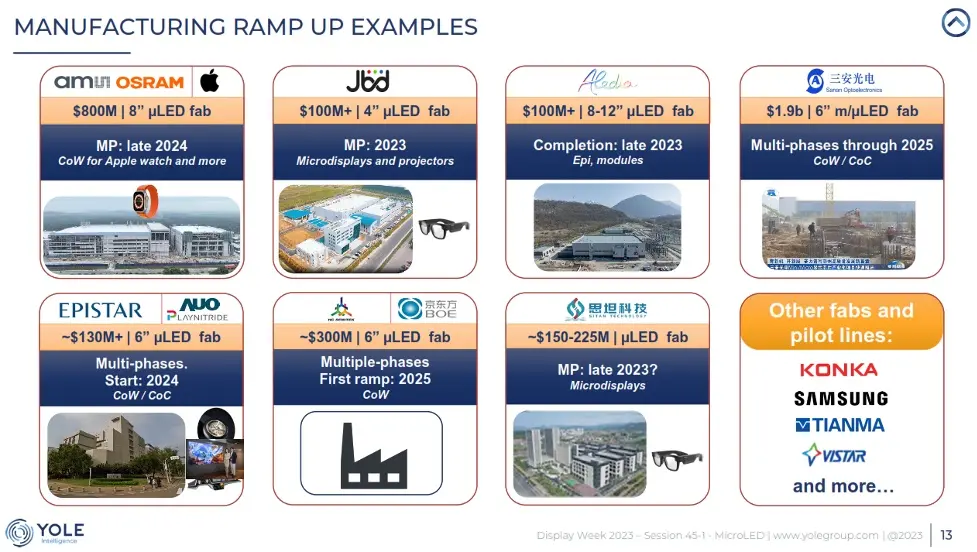 Vehicle displays are going to be slick! I found myself daydreaming about one day (soon?) sitting behind the wheel with a slick display that spans the entire width of the car. Clearly I'm not the only one that wants this, because nearly all the major brands had some incredible demonstrations. Besides clean looking seamless OLEDs with nice graphics, there were some transparent (invisible when off) displays over faux wood that really made an impression on me. For some functions that do not necessarily need to be on all the time, this approach could make a lot of sense as it would allow for other aesthetics to be incorporated into a dashboard (or door, or console, or roof, you choose) while still having some functionality as a touch display.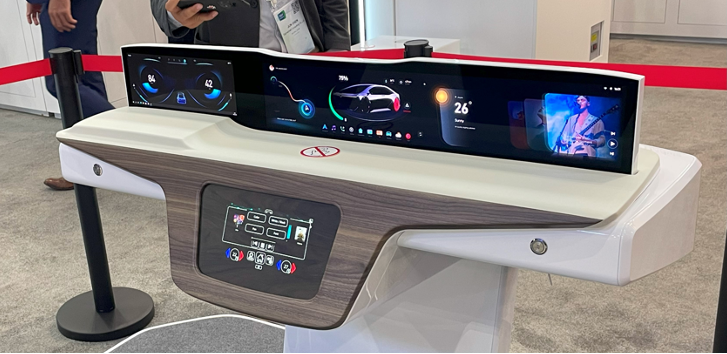 But as always, it was the people that made the trip most memorable. While 2022 marked the return of the in-person event, 2023 was a return to the vibrant event that it should be. Everyone I talked to had a highly productive week with lots of meetings, good food, drinks, and entertainment. Kudos to the SID for another great event. See you next year!
Peter Palomaki is the owner and chief scientist at Palomaki Consulting, a firm specializing in helping companies solve big problems at the nanoscale. His utilizes his expertise in quantum dots and materials chemistry to solve challenging problems with clients large and small.