In my last couple of Display Dailies, I've written more or less obsessively — okay, more — about the costs and prices of premium TV panels. Two weeks ago, I suggested that LG had much less wiggle room between the cost and price of its OLED-TVs than Samsung does on its top of the line Q8 and Q9 quantum-dot-enhanced sets with full-matrix backlight.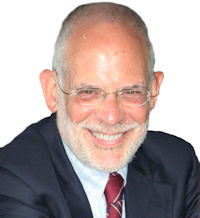 LG Display (LGD) and LG Electroncs have been very much aware of their cost problems. In Summer 2017 when I visited LG Display's HQ in Paju, I was told that LGD was pursuing cost reductions through through greater manufacturing capacity and better supply chain management. And that is exactly what LGD is doing.
A bit less than two weeks ago, the company announced its worldwide sales of large OLED panels grew to more than 1.3 million units in H1'18, more than double the 0.6 million units of H1'17. LGD expects to sell more than 2.9 million units in all of 2018 compared to 200,000 units in 2013 and 1.7 million units in 2017.
LGD's TV-size OLED display business has lost money ever since its inception, but the sharply increased volume is doing its job. The company projects the business will turn profitable before the end of this year.
Says LGD:
"LG Display will produce 130,000 input sheets of OLED per month, almost double the current 70,000 sheets per month at its 8.5th generation OLED production facilities in Paju, Korea, once it starts mass production in the latter half of 2019 at its 8.5th generation OLED production facility in Guangzhou, China, which is now under construction. Given that the company also decided on using its 10.5th generation production facility currently under construction in Paju to manufacture OLED as well, the production capacity of large-size OLED panels will further increase."
This is the first time OLED panels will have been made in a Gen 10.5 fab.
What's missing from this press release is any mention of ink-jet printing or other solution processing technology. For a long time solution processing has been thought to be the holy grail that would sharply reduce OLED processing and material costs, but successful implementations have been elusive. LGD acknowledges working on solution processing but has said it's for the future.
But last week, in a press release that was picked up by Display Daily on August 24, Joled (Tokyo), Panasonic Production Engineering (Osaka Prefecture), and Screen Finetech Solutions (Kyoto) announced a cooperation agreement for the sales and servicing of production equipment for printing large OLED displays for TV use.
Joled plans to move forward on licensing of manufacturing technologies using its printing method to manufacturers and other companies aiming to manufacture OLED displays for use in large-sized TVs. As part of these efforts, the three companies will jointly develop businesses in development, manufacture, sales, and service of printing equipment for customers. The three companies will strive to commercialize the business swiftly to promote broad use of the printing method, which enables efficient production, and to facilitate their own growth and business expansion by capturing growing demand in the continually expanding OLED TV market.
Panasonic's Manufacturing Technology and Engineering Division and OLED Display Development Division have been developing processes for printing OLED displays since 2006. Since Joled was founded in 2015 by combining the OLED display development divisions of Sony and Panasonic, it has joined with Panasonic Production Engineering to continue the development of printing equipment, while Joled itself has developed technologies for volume production, the companies said. Joled said it is shipping 21.6-inch 4K OLED displays made on its pilot line for applications including medical and other high-end monitors.
Going forward, Panasonic Production Engineering will design and develop printing equipment for its customers. Joled will license its technologies for printing OLED displays. And Screen Finetech will manufacture printing equipment under license to Panasonic Production Engineering, and will sell it and provide maintenance and other services together with Joled. In addition, Joled intends to supply smaller "low cost, high performance AM-OLED displays into [the]market" beginning in 2020. Production will be on Gen 5.5 line to be built in Nomi city, Ishikawa Prefecture, reported OLED-Info in June. OLED-Info also reported that Joled raised around $400 million, including $270 million from auto parts maker Denso.
Among the technical difficulties that have plagued solution processing until now is reduced efficiency and poor uniformity. If Joled has truly solved these problems and can deliver on the promise of high quality at lower cost, perhaps the era of inexpensive large-screen RGB OLED panels is finally about to begin. If…. – Ken Werner
Many analysts were amazed when Panasonic showed this 4K 56-inch "all-printed" OLED-TV demo at CES 2013, after which the demo vanished and Panasonic went silent. (Photo: unknown)
Ken Werner is Principal of Nutmeg Consultants, specializing in the display industry, manufacturing, technology, and applications, including mobile devices, automotive, and television. He consults for attorneys, investment analysts, and companies re-positioning themselves within the display industry or using displays in their products. He is the 2017 recipient of the Society for Information Display's Lewis and Beatrice Winner Award. You can reach him at [email protected]